Office going or working women require large tote handbags to accommodate their personal as well as professional items. I for one carry my laptop, charger, phone, phone charger, perfume, lipstick, compact, wallet, and lunch in my Fastrack tote handbag but it is a little congested. Often women get confused when they go to buy tote handbags for office and hardly end up choosing the correct one. If you are one amongst them who find it difficult to choose that perfect roomy tote handbag for work, here are the top 5 totes that you can carry to your workplace. If you are looking for sling bags, read this post here.
1.Lavie Firefly Yellow Large Tote Bag
This extra large tote handbag by Lavie is hued in yellow with mustard undertones and will make any of your dull outfits look bright. It is made up of synthetic leather and is highly durable and light in weight. It is very spacious and comes with 5 pockets to keep your things well organized.
Price: ₹ 4260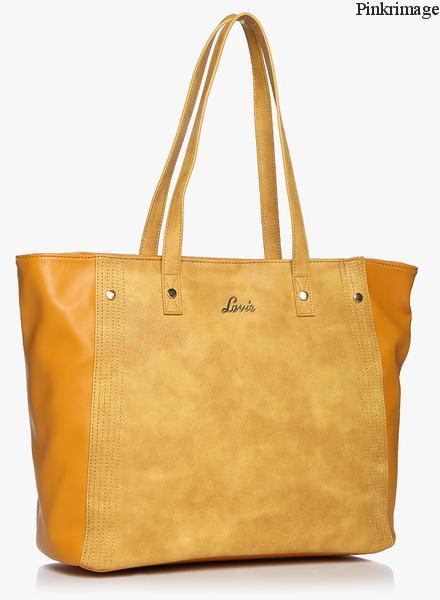 2.Addons Black Diagonal Texture Tote Bag
This classy black tote from Addons goes with all the outfits anytime and makes you look stylish. It is made up of PU and has 5 pockets so that you can keep all your essentials safe. If you are one who loves to follow the fashion trends, this would be a good choice.
Price: ₹ 3299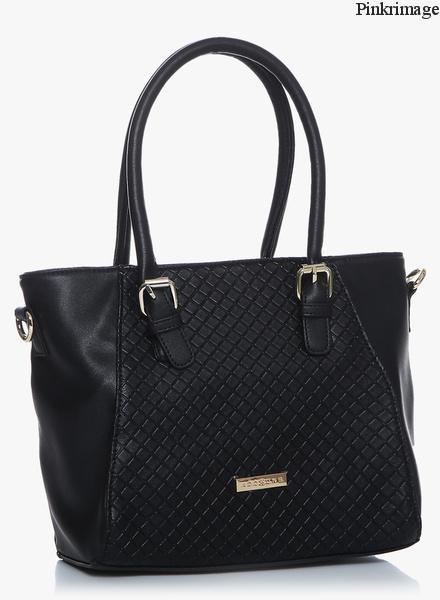 3.Caprese Zara Forest Olive Large Tote Bag
Flaunting your chic looks while going to work can be achieved by carrying this stylish handbag to your workplace. Just a mere look at it and you will definitely fall in love with this bag. It is made up of polyurethane (PU) and is very lightweight and durable and consists of 5 pockets. The olive color makes it look extra classy and gives it a statement.
Price: ₹ 3399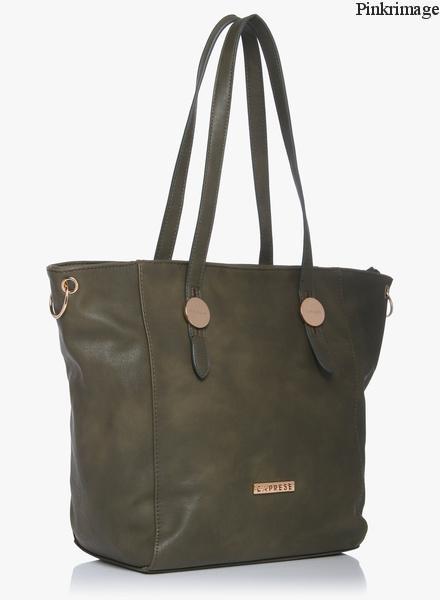 4.Hidesign Neptune 03 Sb Brown Leather Handbag
This perfect brown handbag from Hidesign is enough to make you stand out of the crowd and give you a classy look. The leather material makes it look ultra luxurious and rich. It comes with 7 bbig and small pockets so that you can easily manage and organize your essentials.
Price: ₹ 8395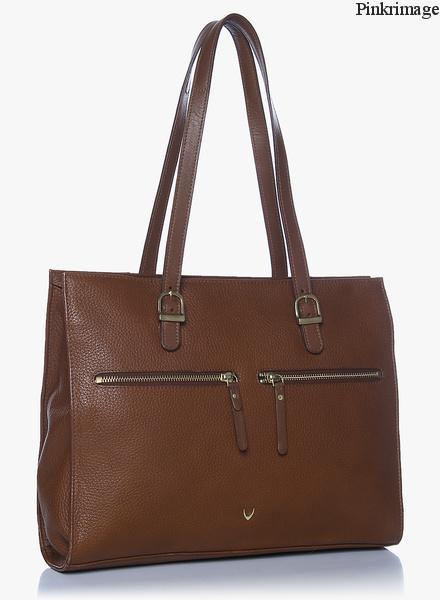 5.Lino Perros Beige Faux Leather Handbag
If you are one who loves nude shades, this tote from Lino Perros will be the best choice for you. It is beige in color and gives you a cheerful appearance. It is made up of faux leather and the 5 pockets will keep your essentials in such a way that it won't make your bag look bulky. Carry this bag to look like a diva and slay the look.
Price: ₹ 3495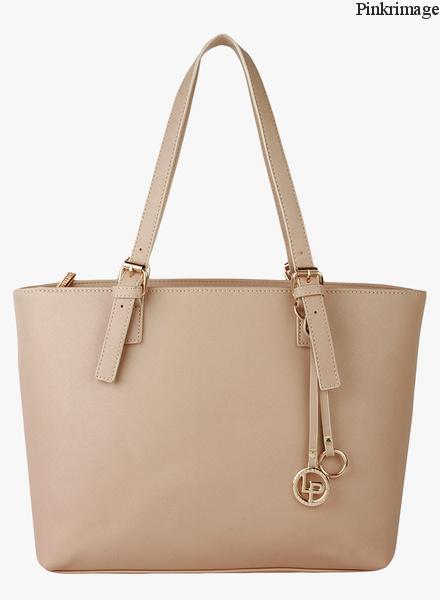 Take your work game to a next level by choosing these branded tote handbags according to your requirement and never lose a thing again. Make a classic statement by staying stylish as well as carrying all your needs along with you.
Are you looking for good tote handbags for work? Which is your favorite pick from the ones above?