Little envies, loads of joys and bountiful memories, you share the most treasured bond with your sister. She has finally decided to take the plunge, and as her companion and confidant, you are bubbling with excitement. It's time to celebrate. The wedding bells are finally ringing for your dear sis. While the beaming bride has many sartorial choices to make, you too are under the strict surveillance of the fashion police, and why not, after all, you are the special bridesmaid. We can surely imagine the pressure on you to put your fashionable foot forward.
While the right attire is vital to dazzle at your sister's wedding, the right kind of jewelry forms an intrinsic part of your look. So, selecting the right jewellery is essential. But don't you worry! We are here to help you ease your stress. So here are some gorgeous pics that will help you glitter at the gala.
                                                                                             Sui-dhaga-styled earrings
Some jewellery styles may have failed to make a mark in the past, but sui dhaga earrings are here to stay. Be it Roka, Mehendi or Sangeet, the sui dhaga style adds the right oomph factor. Even if you plan to ditch the traditional look for an Indo-Western avatar, sui dhaga earrings will accompany you with grace. Try this pair of sui dhaga gold earrings from CaratLane to make heads turn at your sister's wedding.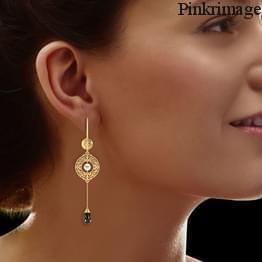 Mismatch earrings to adorn the unconventional you
Wedding merriments are not just about staying confined to all things traditional. You could try all such jewellery styles that catch your fancy. After all, fun celebrations give you the freedom to experiment and explore. Take a break from the conventional and try this pair of mismatched earrings. Dazzling diamonds sets on the white gold base will add charm to your look on your sister's special day.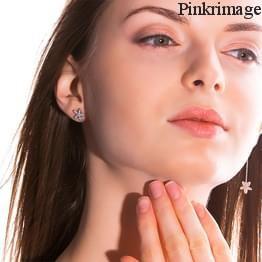 Long, sleek necklace for the cocktail party
Cocktail parties are fun, especially when it is to mark celebrations for your sister's wedding. With close friends and cousins around, the cocktail party is supposed to be a memorable affair. Along with planning different engaging activities for the fun night, you also need to decide beforehand the jewellery piece that will make you stand apart from the rest. A long gold necklace will not only accentuate your sleek neck but also shift the limelight on you.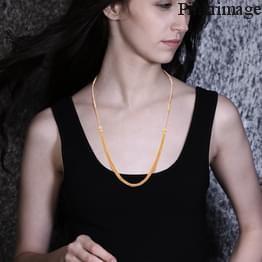 Diamond pendant to shine on all occasions
A dazzling token of brilliance, this diamond pendant will help you rock the wedding ceremonies in style. Remember to wear this glitzy pendant in that memorable selfie with the soon-to-be-bride. After all, the world should know that this sister duo celebrates every special occasion in style.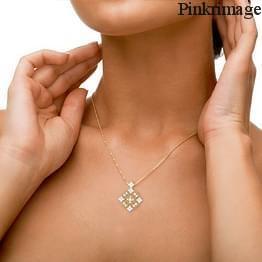 Bracelet for an added bling
Extend your stylish hand to accompany the bride-to-be to the wedding aisle. Add loads of bling to your wrist with an exquisite gold bracelet. The dazzling diamond setting on this bracelet further makes it a must have wedding jewellery. Whether you decide to keep your bridesmaid look subtle or showy, this intricate bracelet will add a touch of magnificence.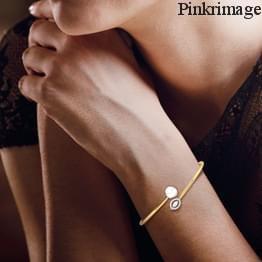 Gemstone matching set to celebrate your elegance
Your sister's wedding is the time when you can indulge in jewellery shopping guilt-free. After all, it's the occasion when grandeur is at display. What else can match with the merry mood other than a gemstone set? This paisley-style matching set stands true to the tradition with a twist of newness.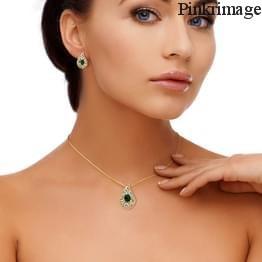 You are expected to shine at your sister's wedding, and so it calls for the right jewellery shopping. Whether you opt for traditional or an overtly unconventional appearance, make sure you do justice to your individual style.