Adding to the tons of new launches in this Holiday season, Kylie Cosmetics is launching its line of skin concealers in 30 shades on December 13th as a part of their Kylie cosmetics Christmas launch called silver series launches along with 20 shades of hard lipsticks. They shared the details of this Kylie Cosmetics Skin Concealer range on their Instagram recently so I thought I will compile the details here so that you can check out the shade range and swatches easily. These skin concealers claim to have a skin-like texture with buildable coverage but the true texture will only be revealed once the Kylie Skin Concealers range hits the stores and online retailers.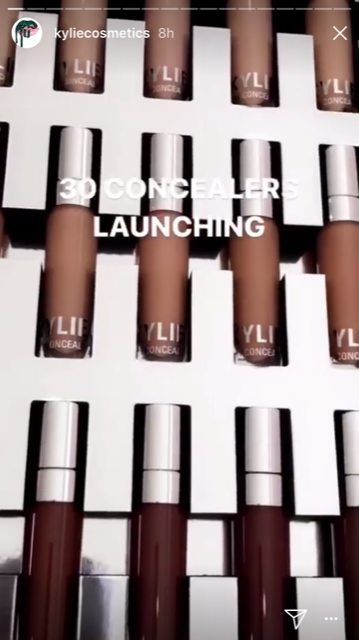 Kylie Cosmetics Skin Concealer launch date:
This range is going to be launched on 13th December 2017 as per the information shared by Kylie Cosmetics.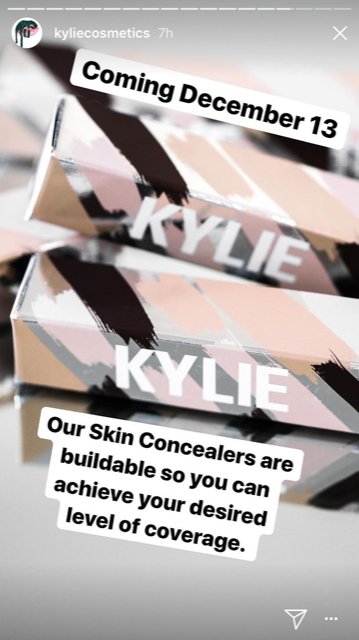 Kylie cosmetics Skin Concealer shades: The range is going to have 30 shades! Anybody reminded of Fenty Beauty? No, just me? Ok then. These shades range from Pearl which is the lightest shade, to Cocoa, which is the darkest. The full shade list includes Pearl, Shell, Stone, Bone, Gypsum, Ivory, Sand, Hickory, Birch, pinenut, Himalaya, Maple, Oak, Amber, Cedar, Sesame, Peanut, Buttermilk, Granola, Sassafras, Almond, cinnamon, toffee, gingerbread, clove, espresso, mocha, Jasper, and cocoa. These are all the Kylie Skin Concealer shades from this range.  The shade range is absolutely stunning and everybody will find a shade in this range I think. You can check out the swatches below.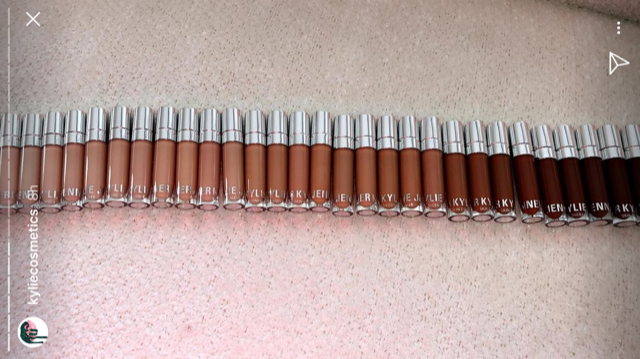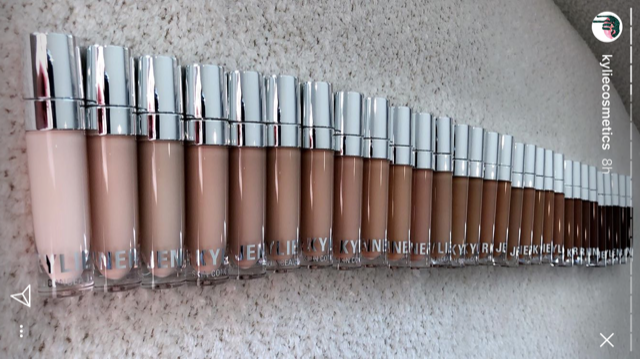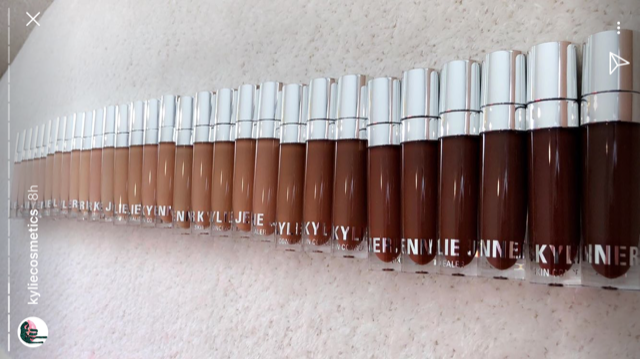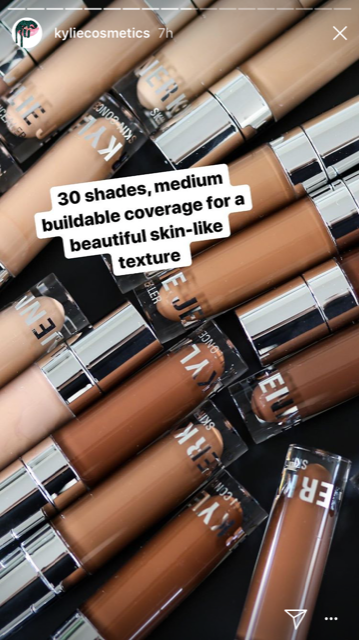 Kylie Cosmetics Skin Concealer swatches:
These swatches can serve as Kylie Cosmetics skin concealer shade finder if you are struggling to find your right shade.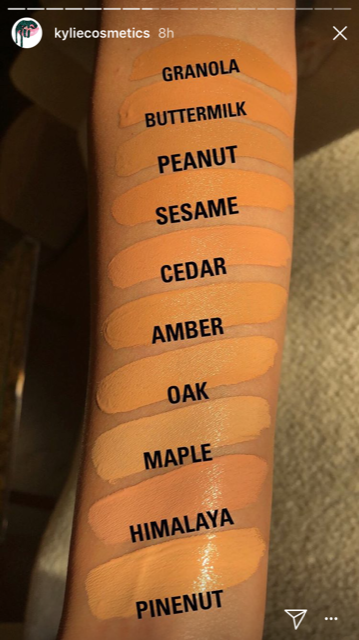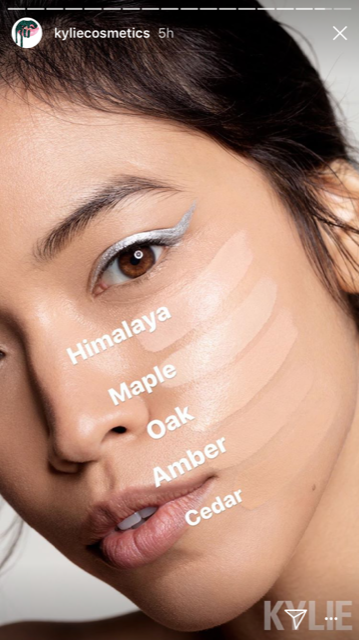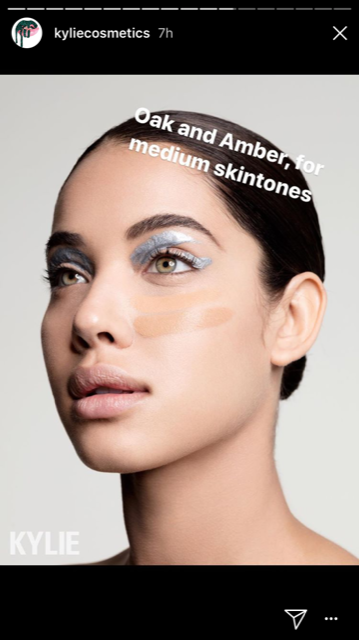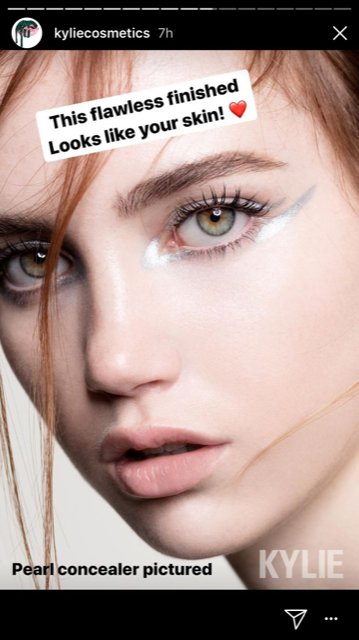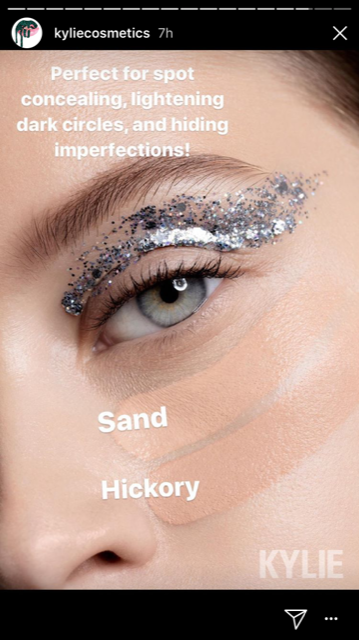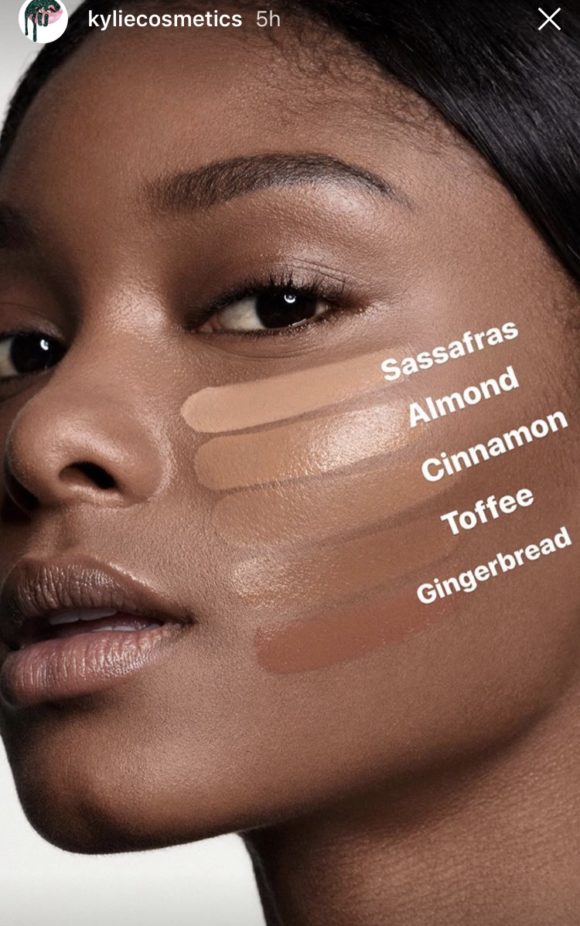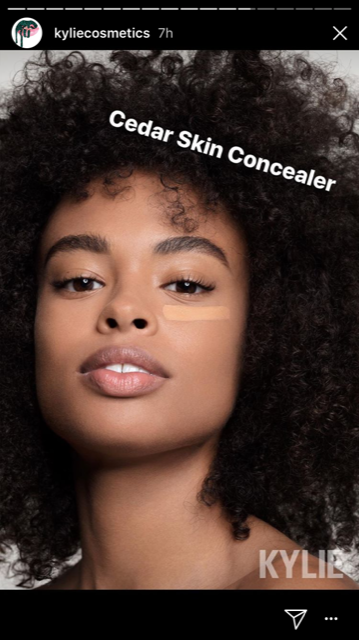 You can buy the new Kylie Cosmetics skin concealer online through their website if you are wondering where to buy the new Kylie concealers.
So this is the preview of the new skin concealer range being launched by Kylie Cosmetics on 13th December 2017. You can check out the swatches to find out your shade and pick these up online to try.
Image source: All images sourced from the official Instagram account and Instagram stories of Kylie Cosmetics.