Hi guys
So the sale opens now..read the rules very carefully before booking the products!!
The rules are as follows:
1) There are items ranging from makeup, clothes, jewellery , bags and accessories. There are brand new FCUK & Only dresses, Vero Moda jewellery, traditional jewellery, MAC, Real techniques and more!
2) I have written the prices on each item plus a few sets have been prepared like all eye makeup in one set, all lip makeup in one set so you can buy individual items or sets.
3) The buying rule is simple. Just browse all the products and book them in the comments. Then mail me for confirmation and then comes the best part. I will tell you at what best price i can offer you the products and what freebies you can choose from. The more products you take, the more dicount you get. This rule will not be applicable for single items purchase. Also if you like any individual item from any of the set, it is available for sale individually too!
4) I will ship all the products sanitized/dry-cleaned and cleaned.
5) For items booked/purchased after 30th August, i will ship the products after 5th spetember because i am leaving for a vacation on 1st of septemebr. If you are ok with this, then only buy.
6) Payments would be by NEFT transfer.
7) Shipping is free if you purchase products worth more than 2000 INR, otherwise it is 100-150 INR depending on weight.
8) Some of the items listed here are listed individually and also in some sets. So dont panic if you get confused because the item is apperaing twice or thrice in the sale list or is a free gift above certain purchase. The rule is simple. Just see the whole list. Jot down the number of the item you are interested in and tell me in the comments. Whoever comments first for a particular item, gets the product. That items is marked off the sale list, the sets and the free gifts. 
Just comment to book the products and then mail me to know know what best price can i offer and what freebies you can choose from 😀
1. Real Techniques Liner brush- SOLD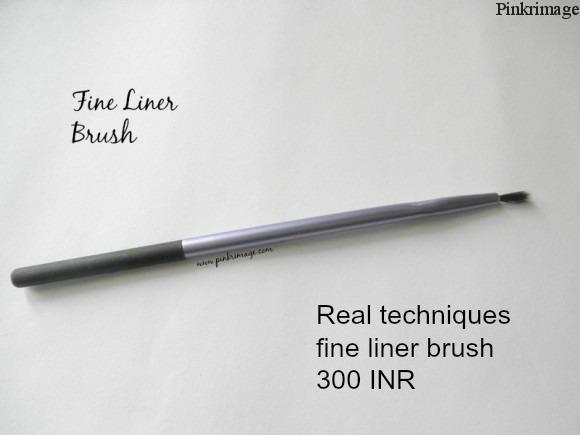 2.Real Techniques Setting brush- SOLD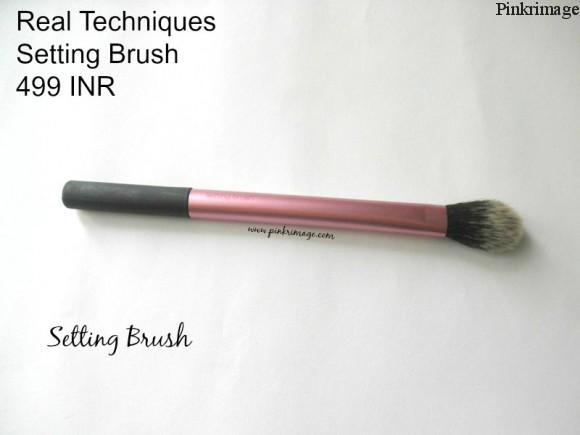 3.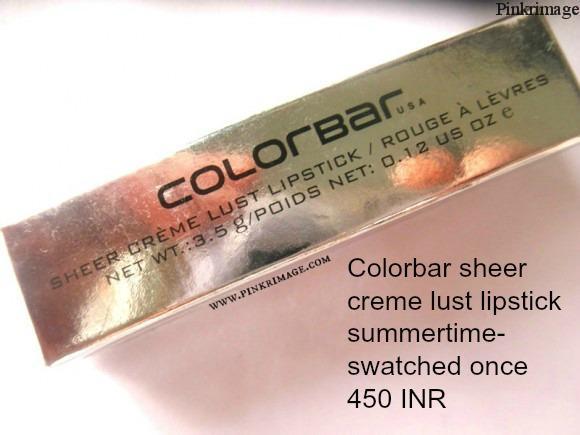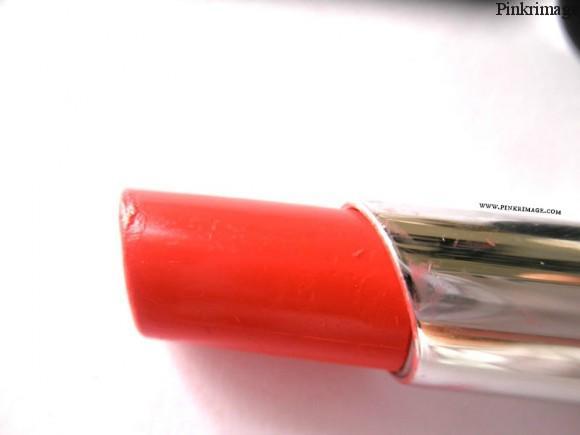 4.
5.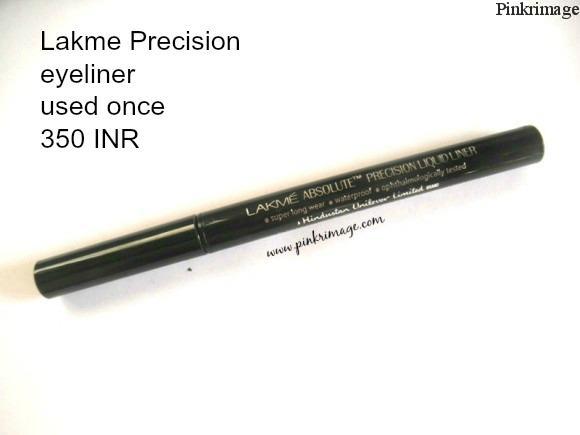 6.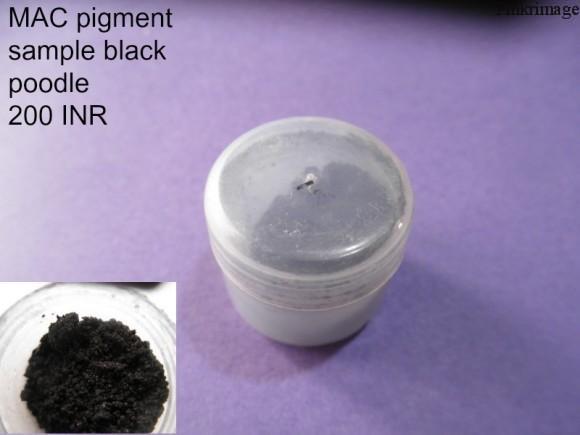 7.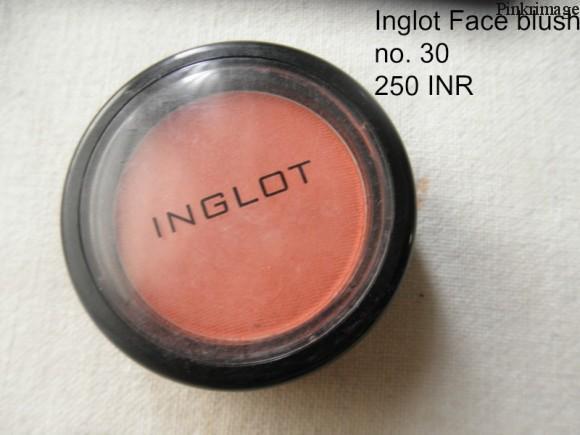 8. Lipsticks set- Loreal Shine caresse eve(brand new), Bourjois shine edition lipstick rouge making of (used 3-4 times) and revlon balm stain romantic ( half left)- total for -1500 INR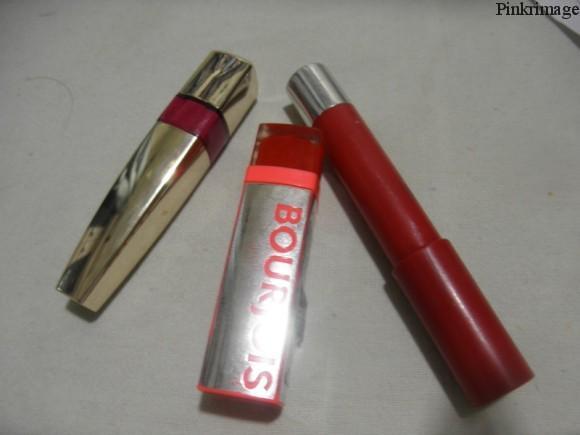 9. TBS cranberry joy lip butter- SOLD
Crabtree and Evelyn lip butter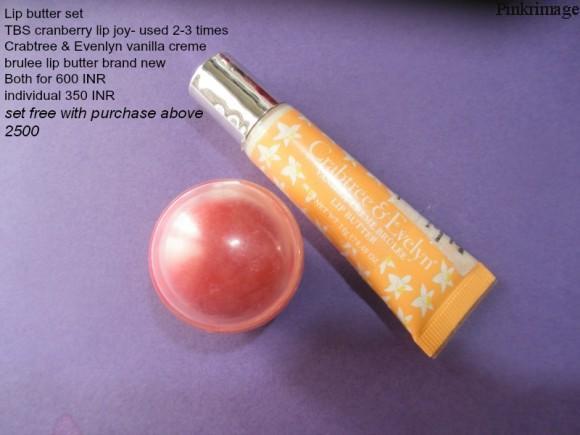 10. MAC eye shadow buckwheat- SOLD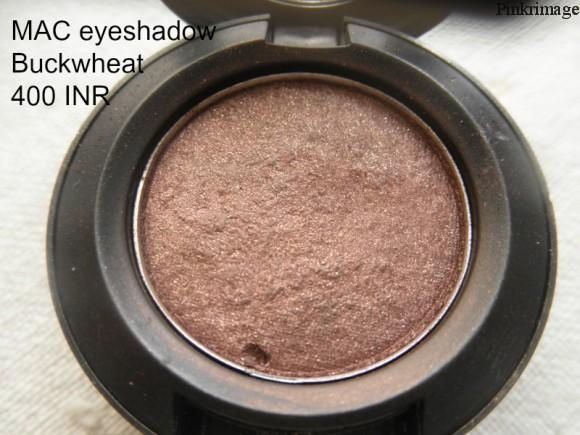 11.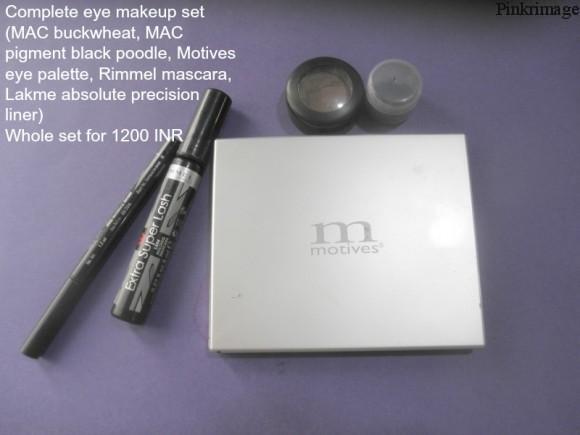 12.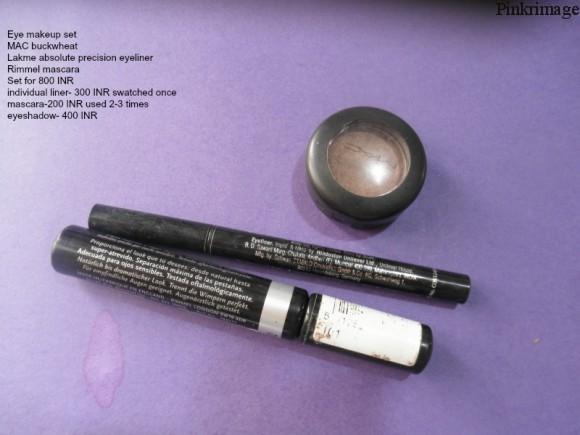 13.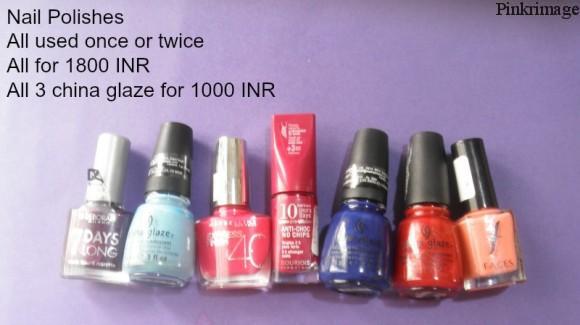 14. Elizabeth Arden Bronzer- SOLD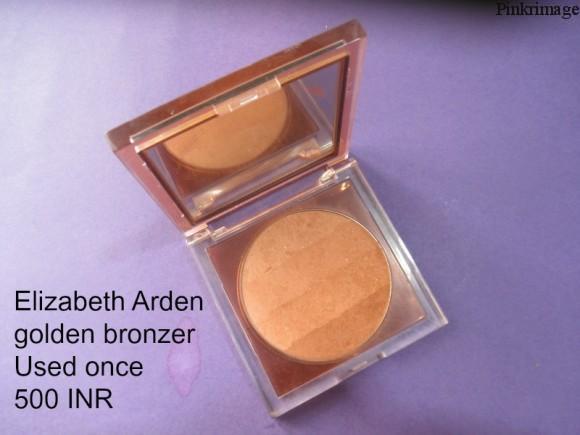 15.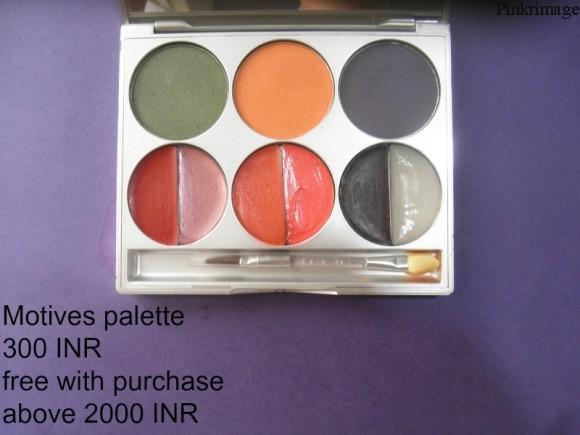 16.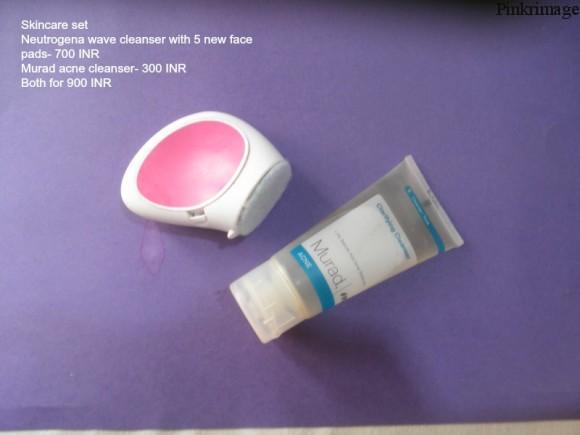 JEWELLERY
17.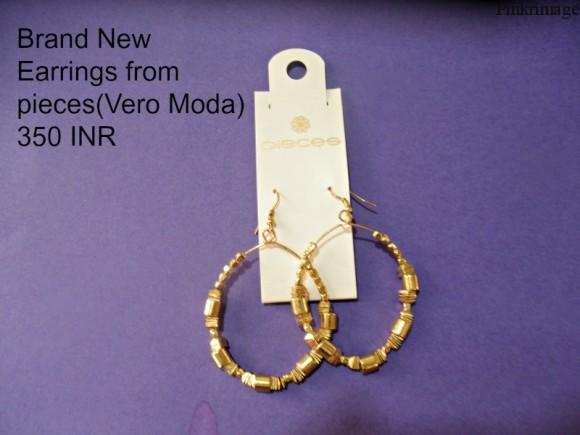 18.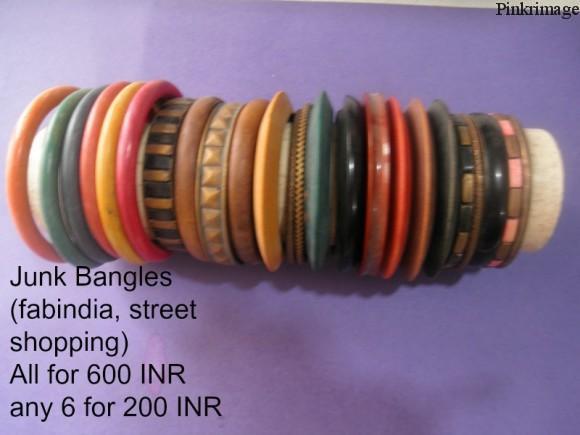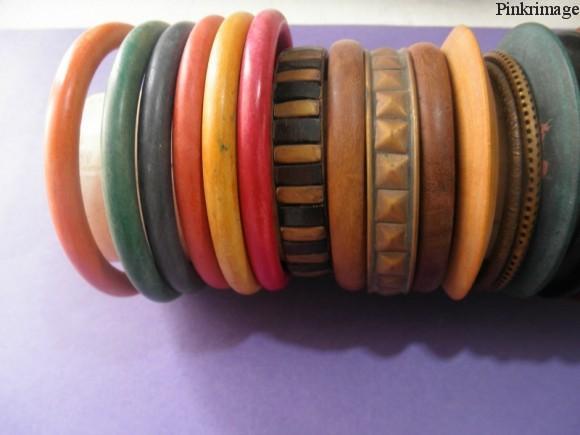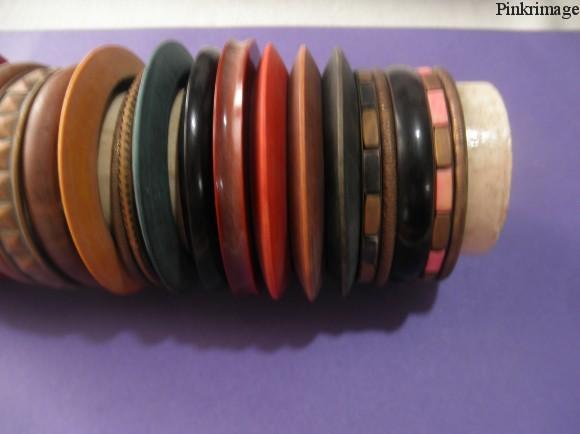 19. Chain Necklace- SOLD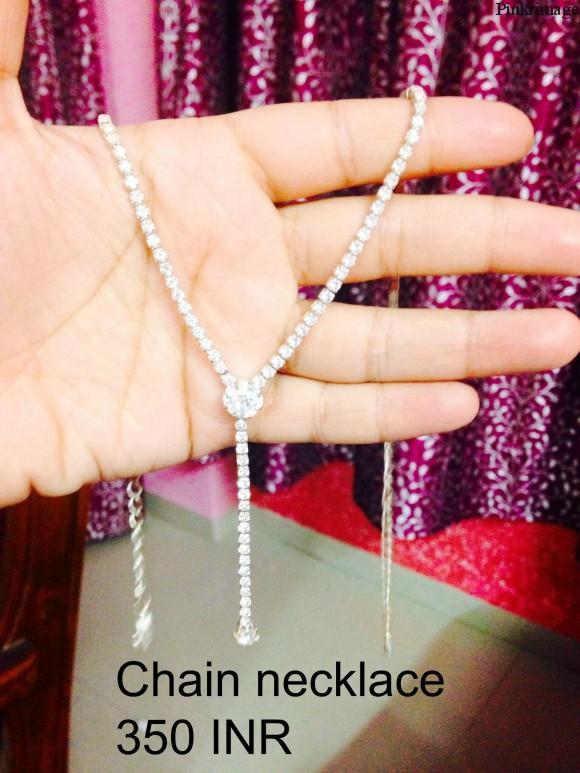 20.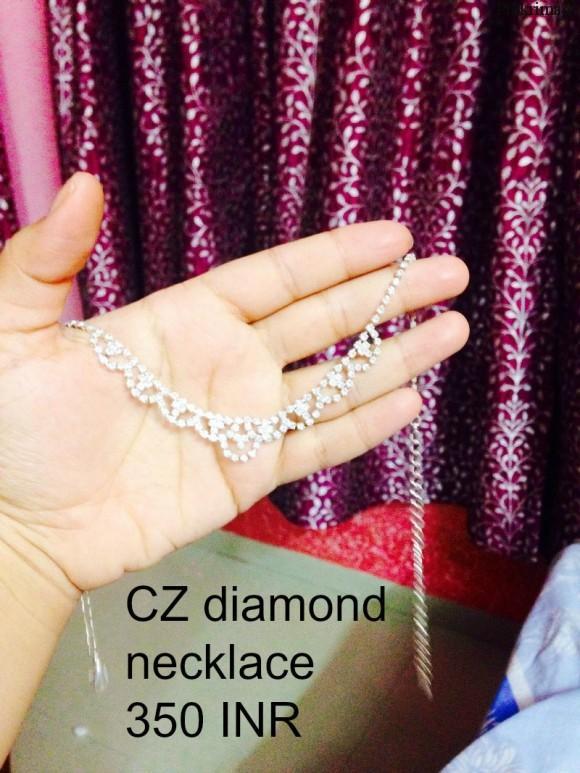 21.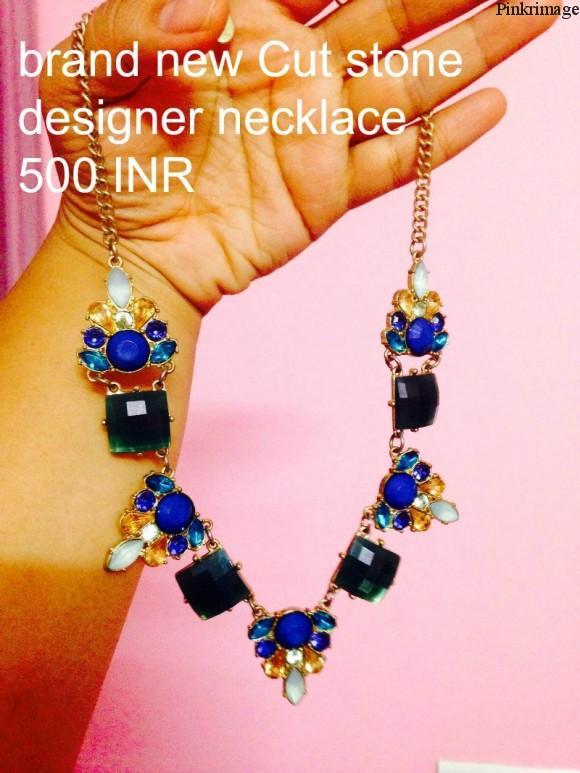 22.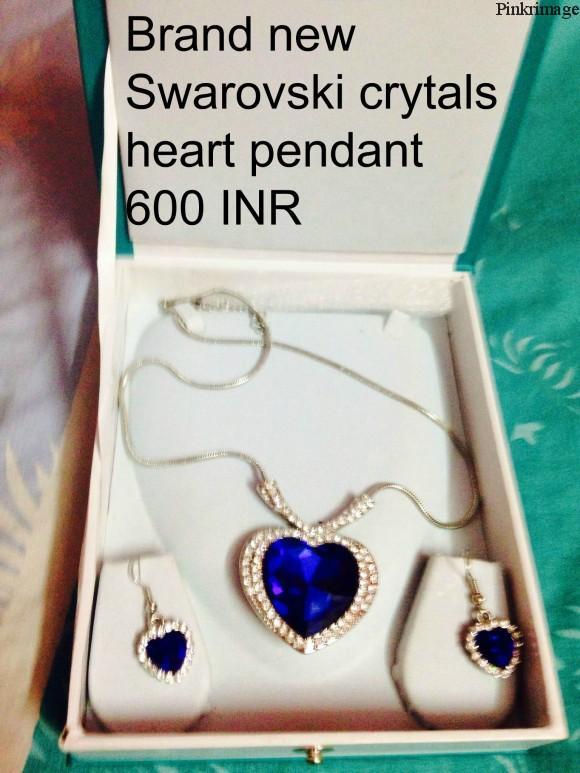 23.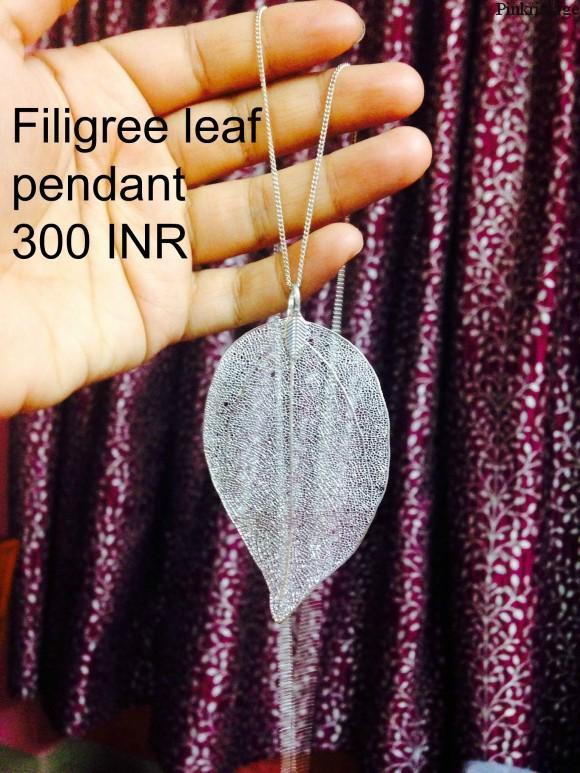 24.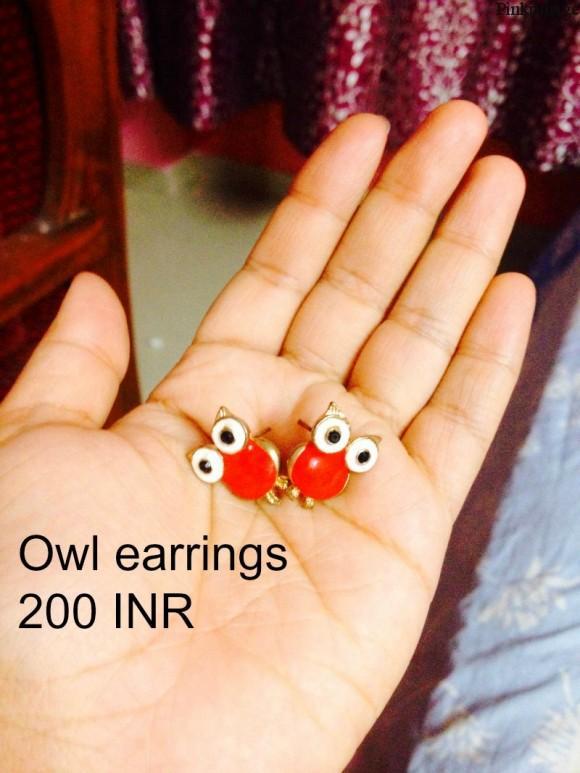 25.
26.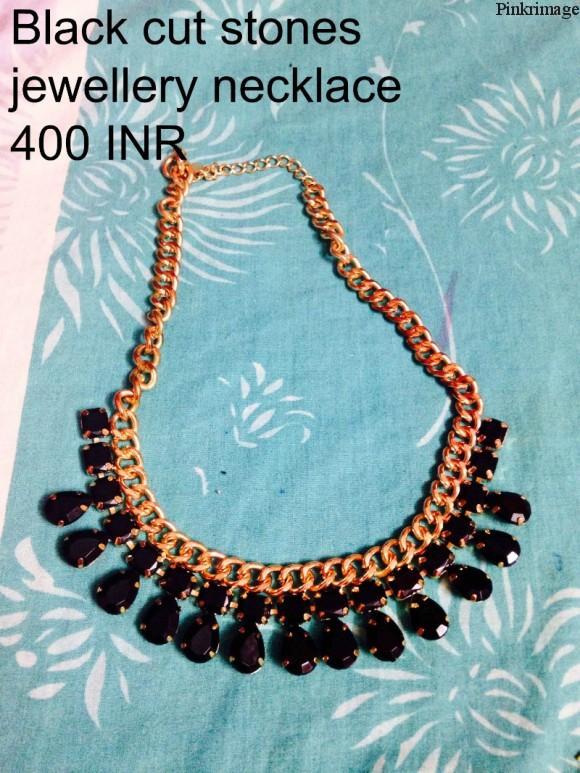 27.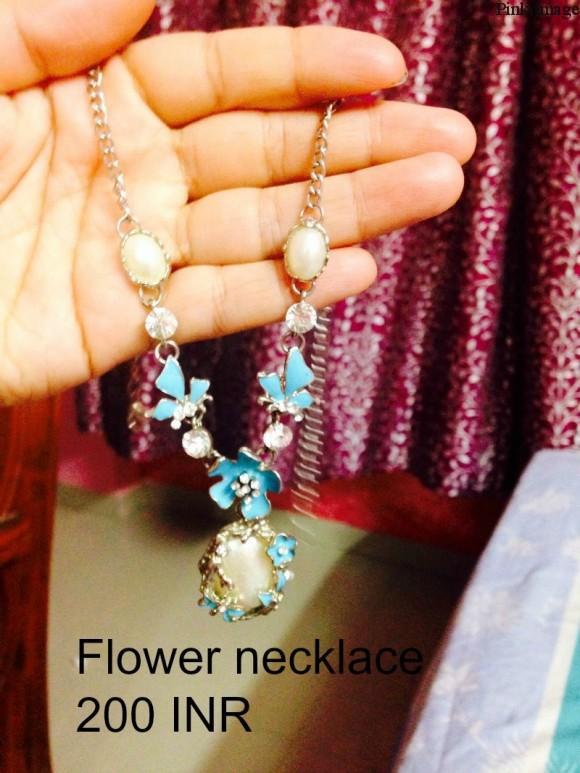 28.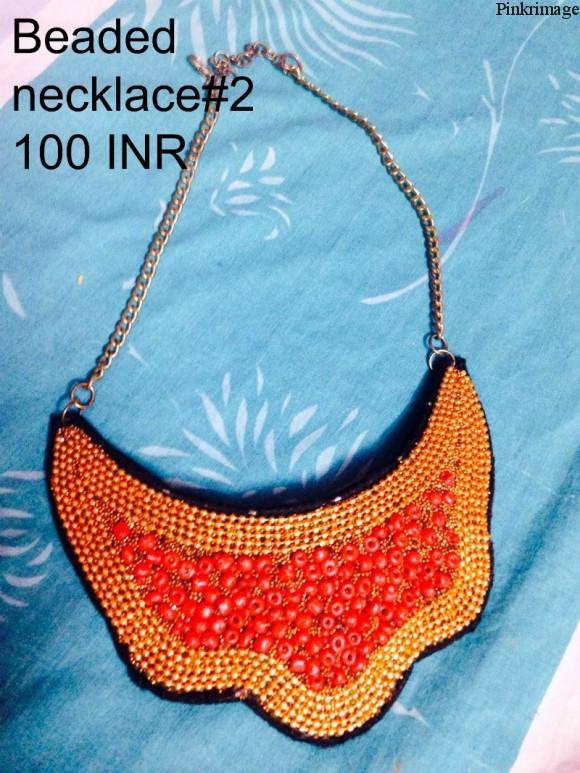 29.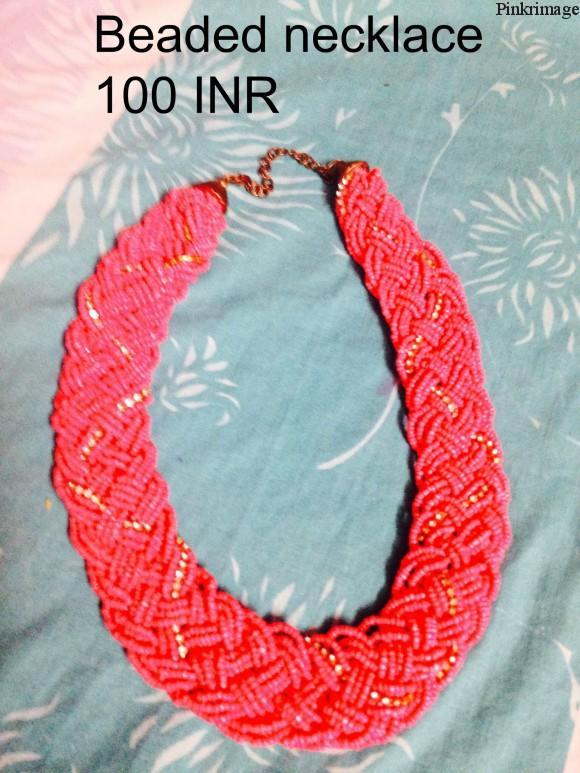 30.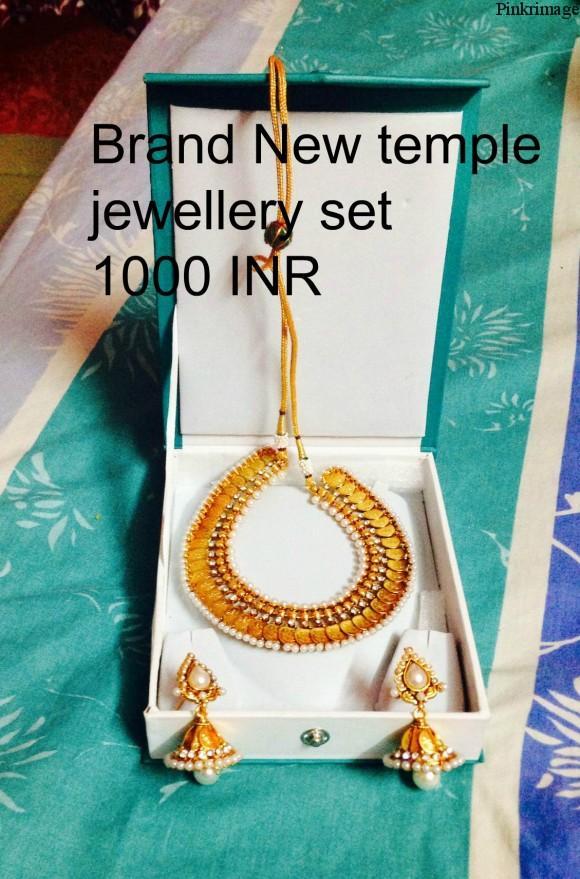 31.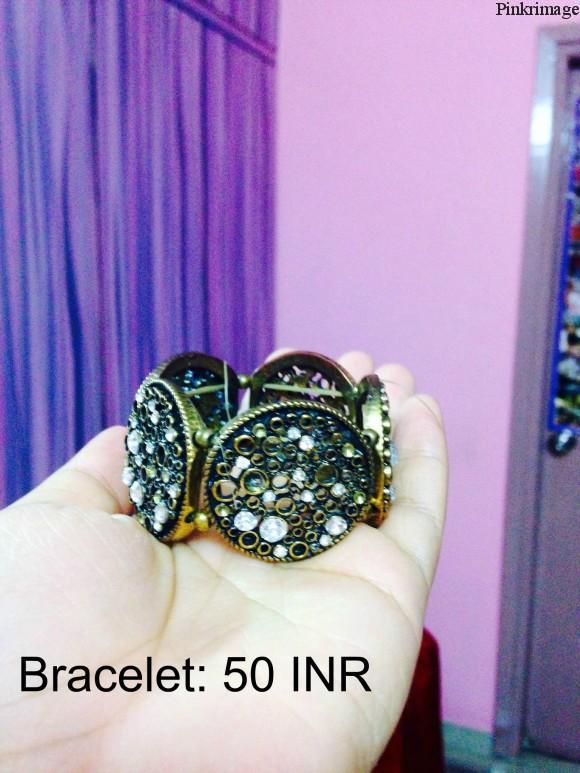 BAGS, CLOTHES AND MAKEUP ACCESORIES
32.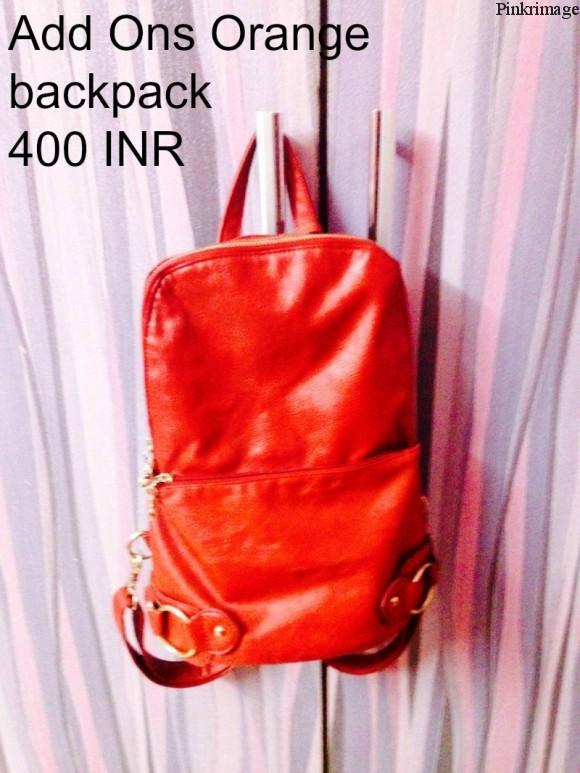 33.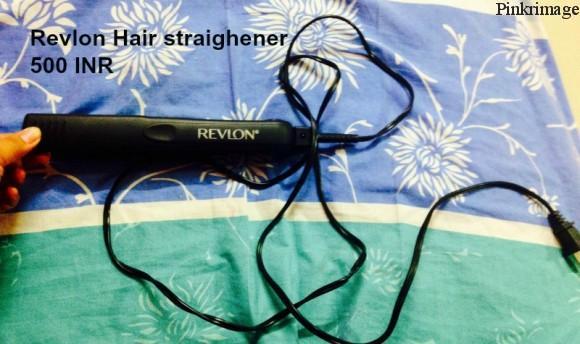 34. Brand New Biba Kurta
Size 32-300 INR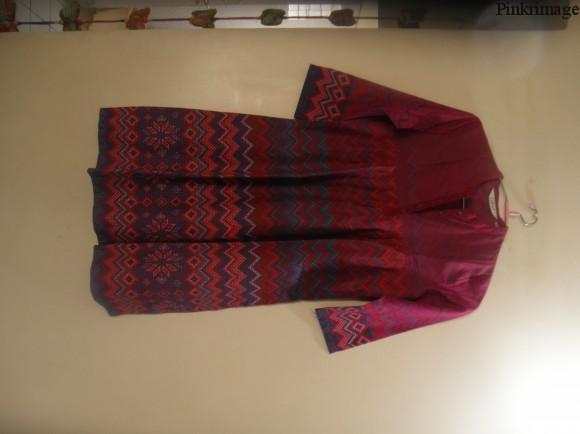 35. Latin Quarters dress- 800 INR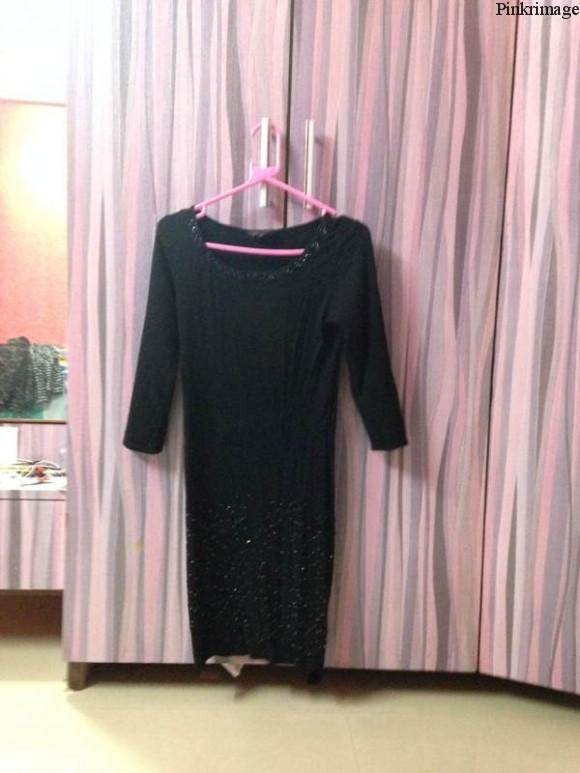 36. FCUK dress- 1000 INR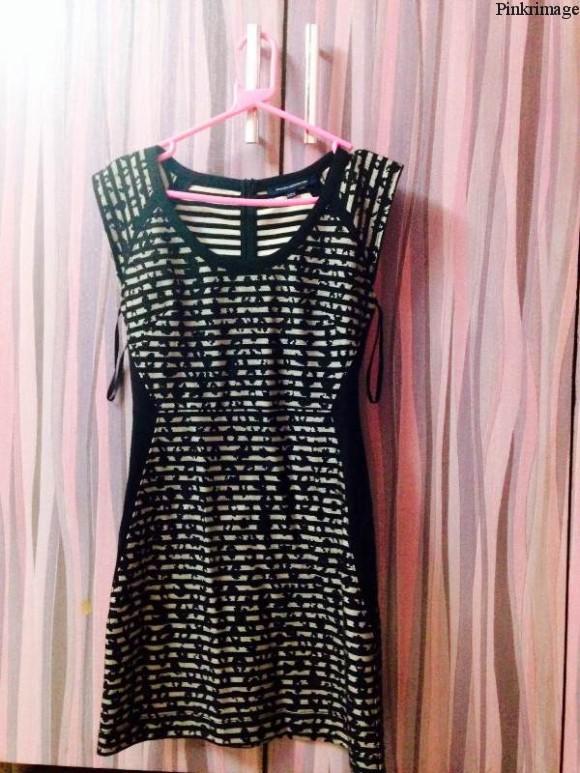 37. ONLY dress- 1000 INR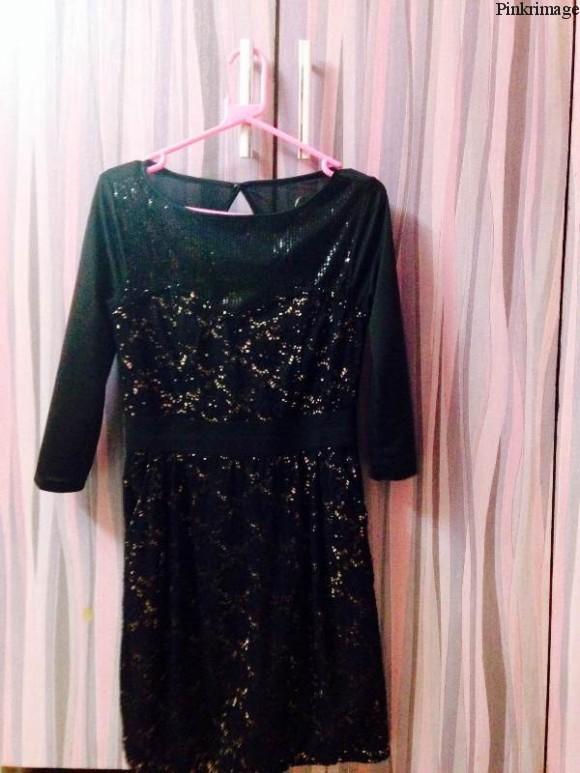 40. Forest Essentials Green Tea & Oud Body mist- Brand New – OP- 1475 INR , SP- 900 INR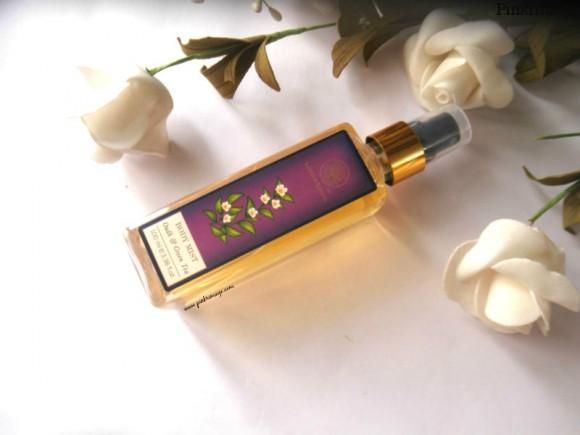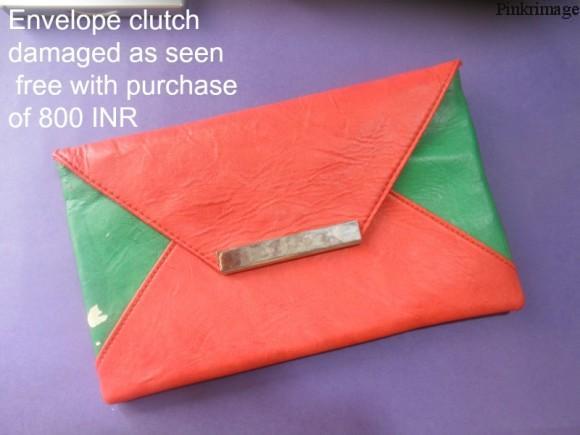 \
Happy shopping guys !