Nivea Body Deodorizer in Fresh Rose is a new deodorizer in the market which has a gas-free formula and a is dermatologically recommended. The deodorant comes in a white and pink spray can which is lightweight and compact. I usually carry this deodorant in my bag at all times as I sweat a lot in summers. After using this for a month, I can safely say that this is the best deodorant for women in my opinion.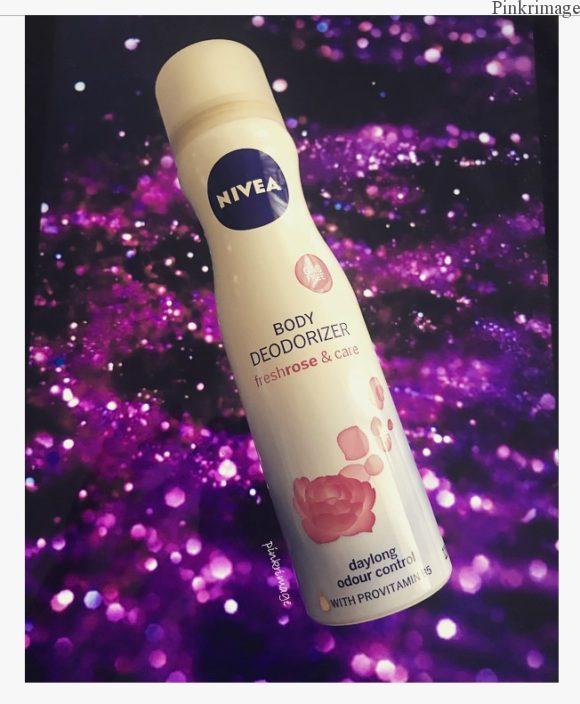 The deodorant formula is enriched with vitamin B5 and claims to provide protection against body odor for up to 24 hours. I use this in the morning and do not have to worry about body odor or sweat for at least 10 hours.  I have tried many deodorants from Dove, Yardley London, Cinthol, and Davidoff but none of those have ever worked better than this one did.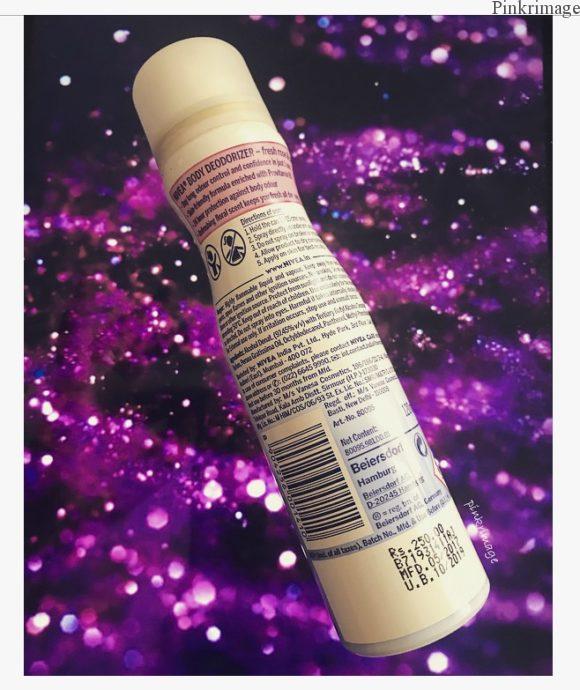 So if you are wondering how to stop excessive armpit sweating, this deodorant is one of the best options to control body odor and excessive sweating. It is affordable, lightweight, and is great for summers.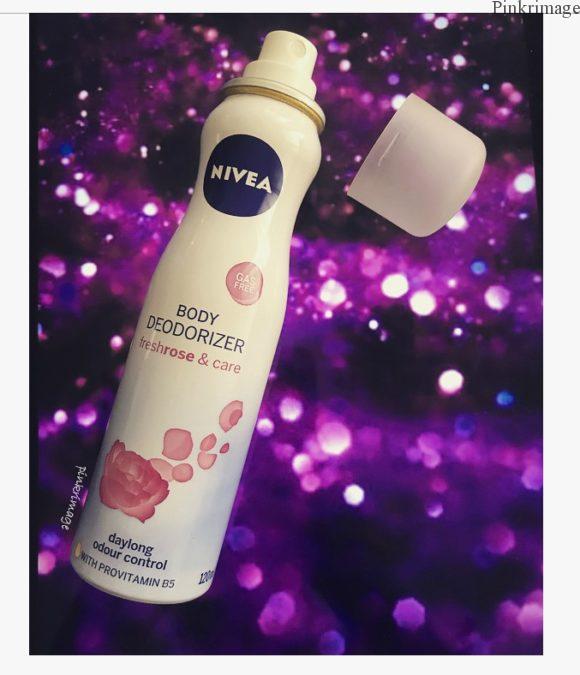 Effective Natural Deodorant Recipe:
Another tip i discovered recently is that If you are looking for a natural alternative to deodorants, rubbing a slice of lemon on your underarms and letting it dry will give you natural odor control for up to 10 hours.
If you want to learn more about some of the best natural remedies to get an idea of how to prevent body odor without using deodorant, you can refer the infographic below: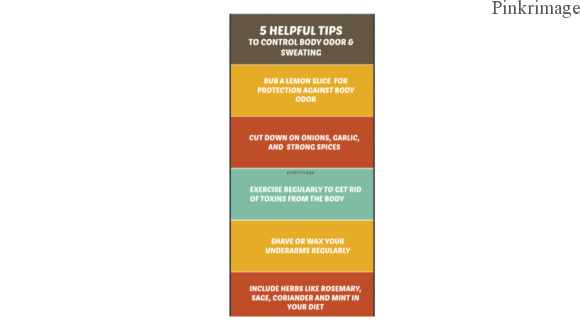 Price of Nivea Body Deodorant in Fresh Rose:
This deodorant costs around 250 INR and is available online and in stores. It is currently available at 15% off on Nykaa.
Have you tried this deodorant? Which is the best deodorant for women in your opinion?