Oily skin = No Moisturizer needed! 
Obviously, you have heard this countless times as you think that oily skin does not need a moisturizer as what is there to moisturize??? Your skin is already oily why add more moisturizer to make it greasy and cause breakouts? 
No. This is a myth. Oily skin needs a moisturizer as much as dry skin. Your skincare routine should include the best face moisturizer for oily skin available in the market.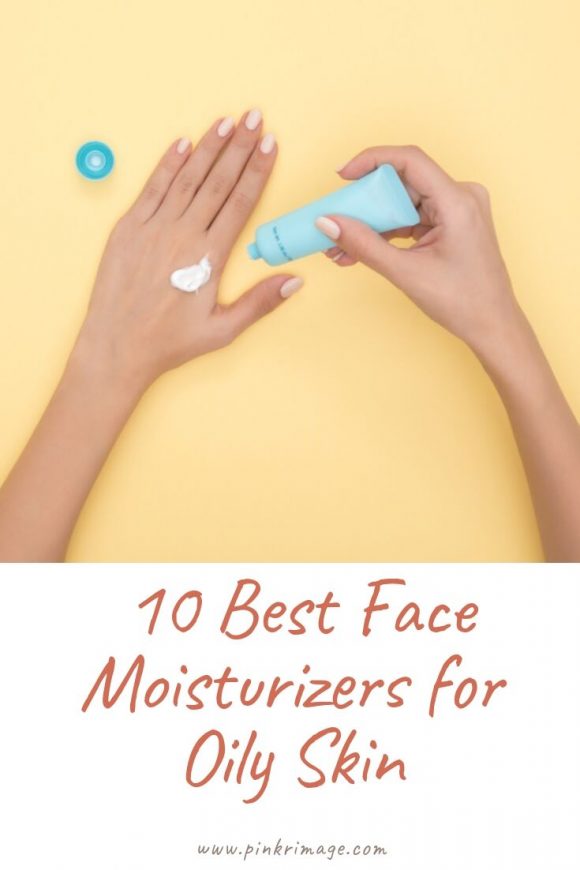 Should you moisturize oily acne prone skin?
Oily skin has a good barrier against germs and pollutants in the form of oil but this does not mean that your skin is properly hydrated. Using a proper moisturizer can help you control the excess oil production and can calm your skin with regular use. Oily skin tends to produce more oil when the skin barrier is damaged due to excessive use of harsh products and pollutants. This phenomenon can be controlled using the right moisturizer but a moisturizer for oily skin defers a great deal from a moisturizer designed for dry skin. Moisturizers contain an ingredient called "Emulsifier" that helps the water-based ingredients of the moisturizer to mix with the oil and hydrate the skin.
We have compiled a list of ten best face moisturizers for oily skin that are known for their lightweight formulas and gentle ingredients. These moisturizers have been discussed in detail below and a detailed guide on how to choose best face moisturizer for oily skin in also included at the end for reference. If you want to read more about the best face masks for oily skin, read it here.
Best Face Moisturizer for Oily Skin:
Ten best face moisturizers for oily skin include: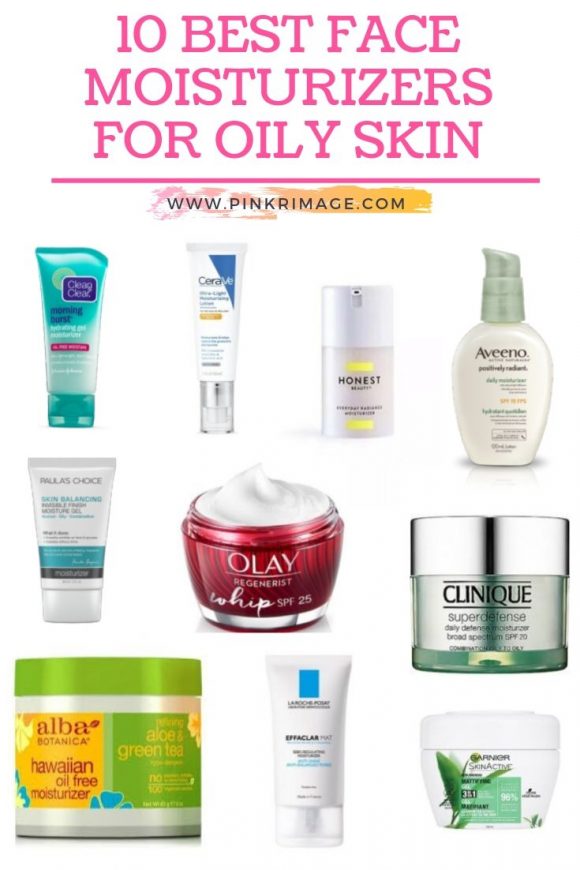 1. Garnier SkinActive 3-in-1 Face Moisturizer with Green Tea: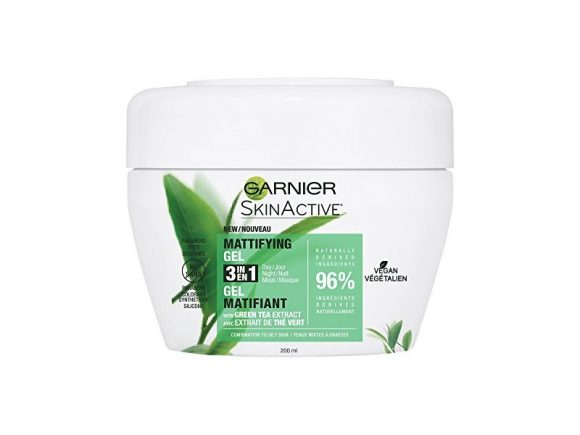 Made with 97% naturally-derived ingredients, the Garnier SkinActive moisturizer is available in three sizes and three variants to choose from and this variant is designed specifically for oily skin. The moisturizer can be used as a face moisturizer for oily skin, a night cream, and a face mask also. The oil-balancing formula gives a matte finish to the skin and keeps excess oil under control. The moisturizer is made using green tea as an active ingredient which has antioxidants that are beneficial for the skin. The texture is non-greasy and the moisturizer comes in a convenient tub packaging.
2. La Roche-Posay Effaclar Mat Face Moisturizer for Oily Skin :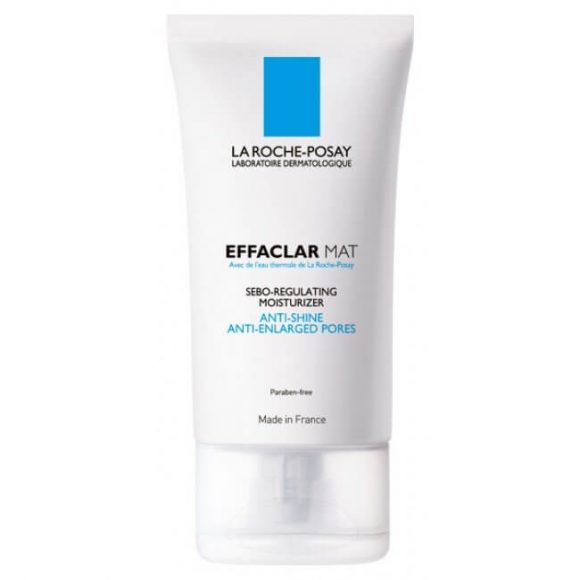 A bit expensive as compared to other face moisturizers for oily skin, the La Roche-Posay moisturizer not only mattifies the skin but also cleans the pores with regular use. It is suitable for daily use and can be used as a base for makeup also. The moisturizer comes in a tube packaging and has an oil-free and non-comedogenic formula. The formula is infused with oil-absorbing powders that target excess oil and control shine also. It is advised to use this moisturizer twice a day in the morning and evening for better results. The moisturizer also has a pleasant scent that lingers on the skin for a few hours after application.
3. 

Alba Botanica Refining Aloe & Green Tea Hawaiian Oil-Free Moisturizer: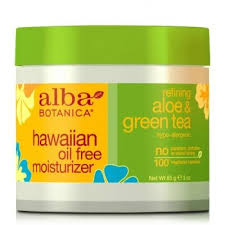 If you are looking for an affordable face moisturizer for oily skin, the Alba Botanica oil-free moisturizer might just be the product that you need. It comes in two types of packagings and is made up of 100% vegetarian ingredients. The main ingredients of the moisturizer include aloe vera, cucumber, green tea, and Gotu Kola. Regular use helps to refine the pores and improve the appearance of the skin. Another good thing about this moisturizer is that it does not contain any parabens or sulfates. The non-comedogenic formula does not clog pores and keeps the skin looking naturally matte.
4. Clean & Clear Morning Burst Hydrating Gel Face Moisturizer :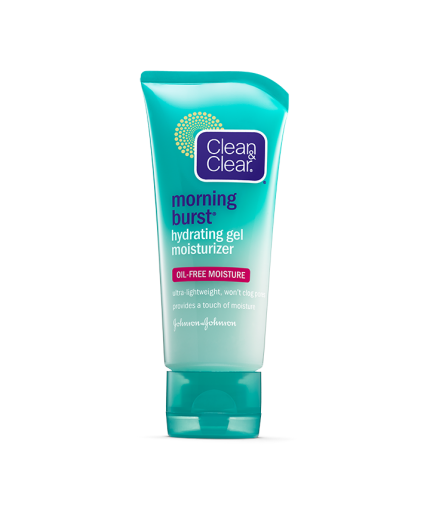 A favorite drugstore brand, Clean & Clear is known for making affordable skincare products and this gel moisturizer from the brand is no different. It contains a unique blend of green mango and cucumber to nourish and hydrate the skin without adding to the greasiness. The lightweight and non-comedogenic formula is good for acne-prone skin as well. The convenient tube packaging is easy to use and is travel-friendly. The formula has a mild scent that fades after a few minutes. The moisturizer gives a cooling sensation to the skin and leaves it feeling fresh and nourished. The price of this moisturizer is quite affordable.
5. Paula's Choice SKIN BALANCING Invisible Finish Gel Moisturizer: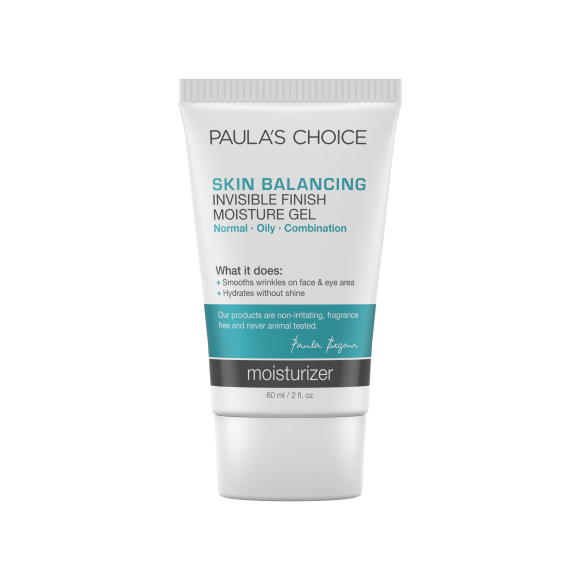 Infused with Niacinamide and Hyaluronic acid, the Paula's Choice skin balancing moisturizer has a lightweight formula that is suitable for oily skin with large pores. The gel formula also contains vitamin C that helps in protecting the skin from environmental pollutants.  It is formulated without artificial fragrances and other chemicals that are harmful for the skin. Oats kernel extract and green tea extract in the formula soothe the skin and reduce inflammation if any.  The price of the moisturizer is a bit higher than most other variants covered on this list but the amazing benefits of the formula make it worth the price.
6. Aveeno Positively Radiant Daily Face Moisturizer: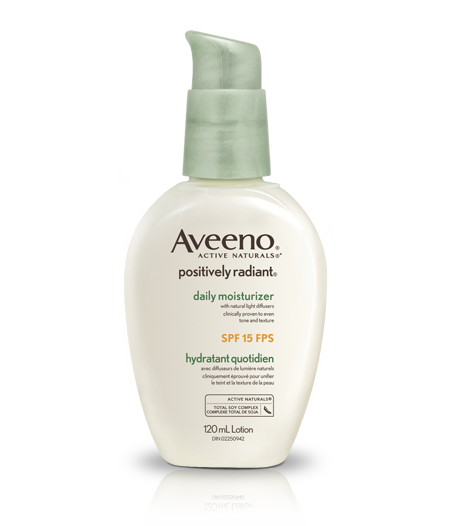 One of the very few good moisturizers for oily skin that contain SPF, the Aveeno positively radiant daily face moisturizer uses soy complex to nourish the skin and improve its texture. The oil-free formula is hypoallergenic and non-comedogenic so it does not cause breakouts. The moisturizer comes in a pump bottle. This moisturizer also contains natural light diffusers that make the skin look radiant and fresh every time you use the moisturizer. Regular use helps to combat uneven skin and dullness and SPF 15 helps to protect the skin from the harmful UVA an UVB rays of the sun.
7. Honest Beauty Everyday Radiance Moisturizer: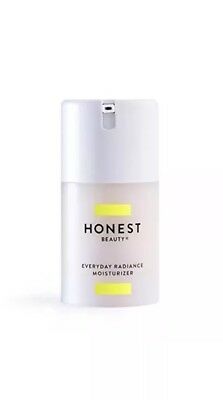 A lightweight and antioxidant-rich moisturizer for everyday use, the Honest Beauty Radiance moisturizer comes in a classy packaging and is enriched with cherry, licorice, and fig extracts. It also contains calendula and chamomile that soothe the skin and reduce inflammation. The moisturizer is formulated without parabens and synthetic fragrances so it can be used for sensitive skin as well. The scent of the moisturizer is natural but it can seem a little unique as compared to other skincare products. It is a bit expensive though but totally worth the investment!
8. Clinique Superdefense Daily Defense Moisturizer :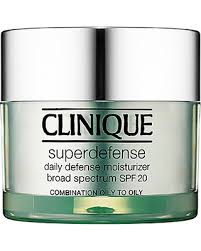 One of the most popular moisturizers for oily skin, the Clinique SuperDefence moisturizer is expensive but it is very popular for its light and super-absorbing formula. The moisturizer is suitable for combination to oily skin and is rich in antioxidants that create a protective barrier on the skin. The formula also contains SPF and absorbs quickly into the skin without leaving any residue. The glass jar packaging is bit bulky for travel purposes but the moisturizer is a great addition to your skincare routine if your budget permits.
9. CeraVe Face Moisturizer :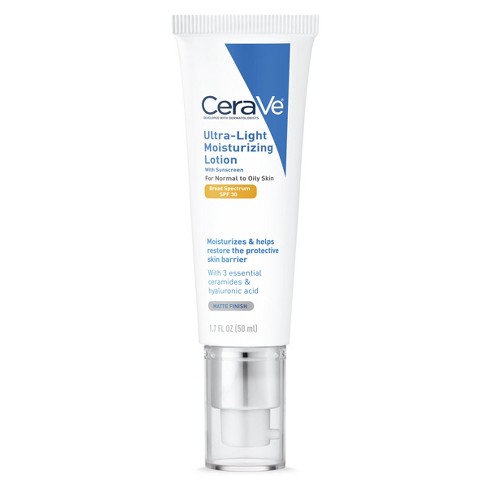 With two sizes to choose from, the CeraVe face moisturizer also acts as a sunscreen as it comes with SPF 30 and is suitable for normal to oily skin. The moisturizer contains ceramides and hyaluronic acid that form a barrier on the skin to prevent further damage and improve the texture of the skin while fighting the signs of aging. The formula is non-comedogenic and oil-free so it does not block pores or cause breakouts. It is quite affordable also as compared to other luxury moisturizers.
10. 

Olay Regenerist 

Light Face Moisturizer:
If you are looking for a moisturizer for mature oily skin, the Olay Regenerist range is good as it is rich in collagen peptides that work towards delaying signs of aging. The air-whipped formula feels very light on the skin and keeps excess oil under control. The moisturizer is available in four variants and comes with SPF 25. It dries to a matte finish and keeps the skin hydrated for 8-9 hours. The mild and soothing scent invigorates the senses also.
So this was our detailed list of the ten best face moisturizers for oily skin which are light as air and keep your skin soft an supple with regular use. These moisturizers should definitely be a part of your skincare routine if you have oily skin and need some light hydration to prevent dryness and dullness.
Do you have oily skin? Which moisturizer do you use?