Ok so I am going through a major procrastination phase. I bought these brushes so long ago and talked about them here. Then I got exciting new products and kept reviewing them and forgot about these. Whoever says "let me finish reviewing my current list of products and only then will I buy new products" is just so wrong!! This never happens!
Ok so starting with the most awesome-est brushes in the world!! Real techniques brushes are raved about all over the world by thousands of beauty bloggers and I seem to agree with them. I was looking for a set of brushes for daily use and instead of trying so many brands and ending up with the pile of brushes; I decided to go with the best ones in the market. Of course we have MAC and Bobbi Brown brushes but I still haven't got the money I inherited from Shah Jahan so not in a position to buy those 3000 INR a pop brushes!
These brushes come in a pink and black packaging. There are total 6 brushes which includes a set exclusive crease brush. This is a limited edition set. Each brush has pink, yellow or purple handle and white and black bristles. The packaging is rubberized which gives a great grip. The brushes did not shed a single a strand after washing and became as good as new after washing.
Let's start one by one about each one of these!
1) Real techniques multi-task Brush: This brush is for the application of powder, blush and bronzer. This is the furriest and the softest thing I have come across after the rabbit I touched in the zoo. I use it almost every day for powdering my face after BB cream. An absolute pleasure to use and I sometimes just swirl it across my face to feel how soft it is. It is a little big for contouring with bronzer if you are applying bronzer at specific areas but if you want to apply a touch of bronzer overall, great brush. A must have!
2) Real Techniques Buffing brush: This is supposed to be used for full coverage application of powder and mineral foundations. The bristles end in a flat squared off surface. Again very soft but dense compared to the fluffy powder brush. I use it when I need my foundation to be buffed into the skin and blend everything together. Does a wonderful job and really sets the foundation on to the skin well.
3) Real techniques Essential crease brush: This is exclusive to this set and is a dupe of MAC 217 brush. It has domed tapered bristles which make eyeshadow blending a dream! Mind you…this is not for applying eye shadow, it is just for blending. This is the best brush of this set and I would buy the whole set just to get my hands on this brush. It blends eyeshadow like an expert!
4) Real Techniques setting brush:- This is supposed to be used for setting the powder or concealer in hard to each areas like the curves of the nose or under eyes. I use this brush to set my concealer with powder. It is like a bigger version of the crease brush with almost the same shape. I also use it to apply highlighters on the cheeks.
5) Real techniques pointed foundation brush:-This has longer tapered bristles and is supposed to be used for giving custom coverage with foundation. Not one of my favorite brushes because I feel fingers do the best job with foundation and then the buffing brush always helps. But my personal opinion aside, this brush along with the buffing brush will give you the most beautiful coverage and finish ever!!
6) Real techniques Fine liner brush: – My least favorite brush from the set. I mean it is a nice brush but just like any other liner brush. It might be nice but it turns hard after every application because of the gel liner and I am just not the person to wash my brushes after every single use. It deliver a fine and precise line but difficult to use as it has to be washed every day. People who have the time and patience will absolutely love this brush.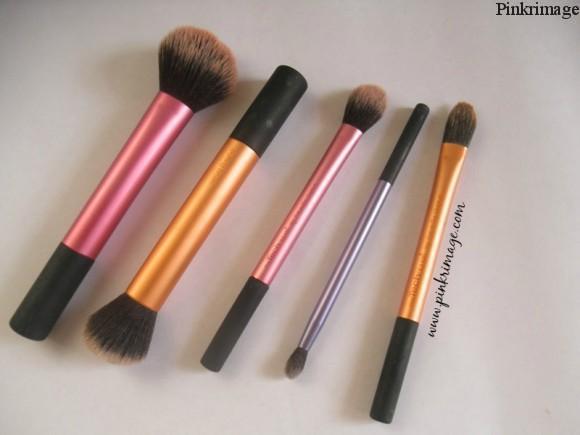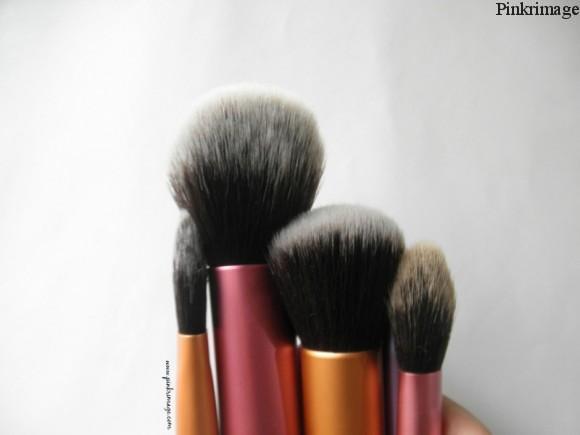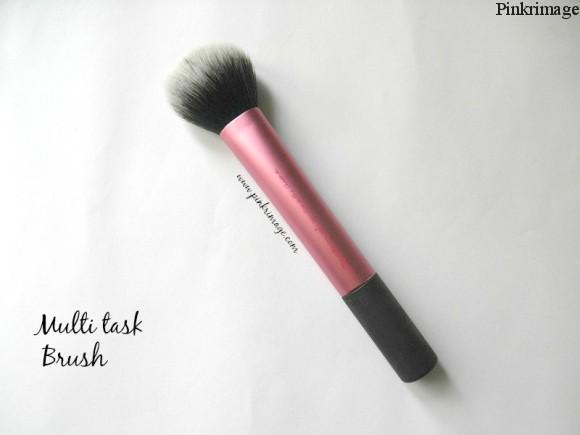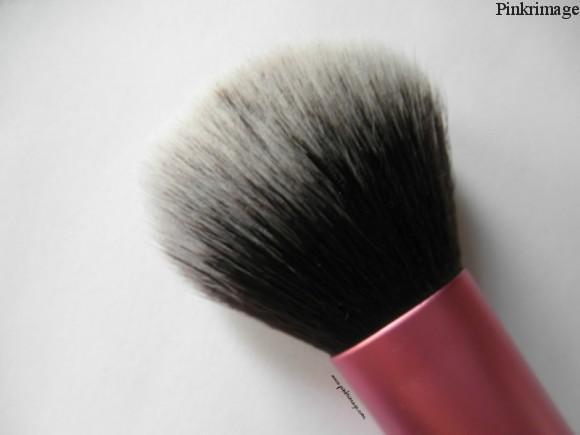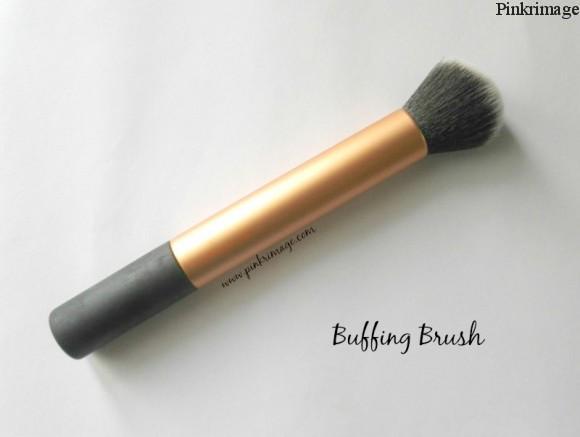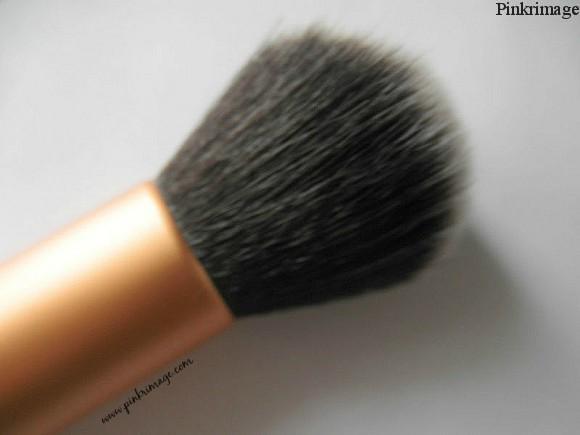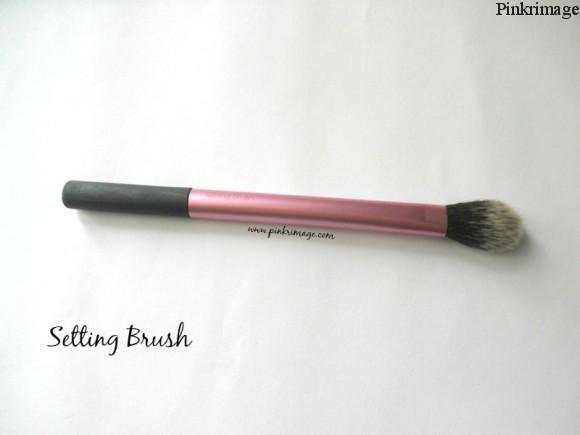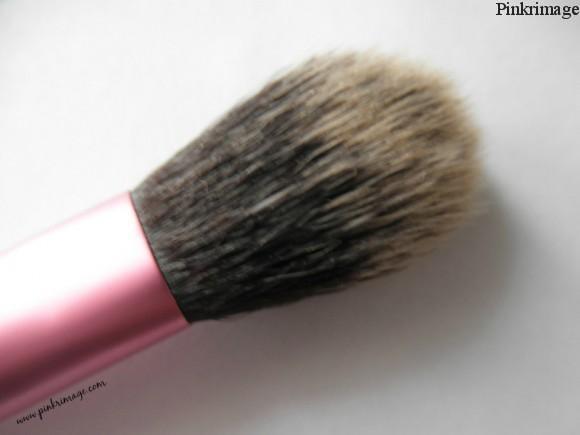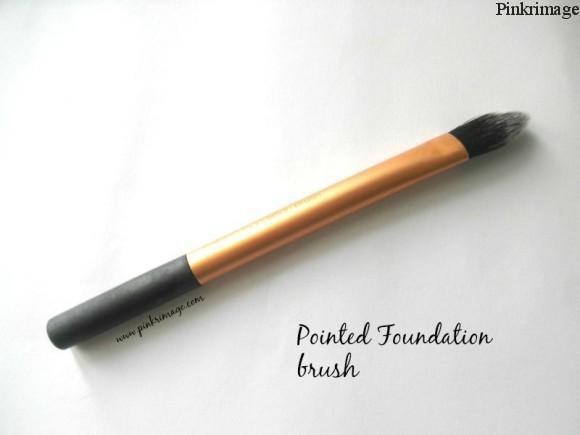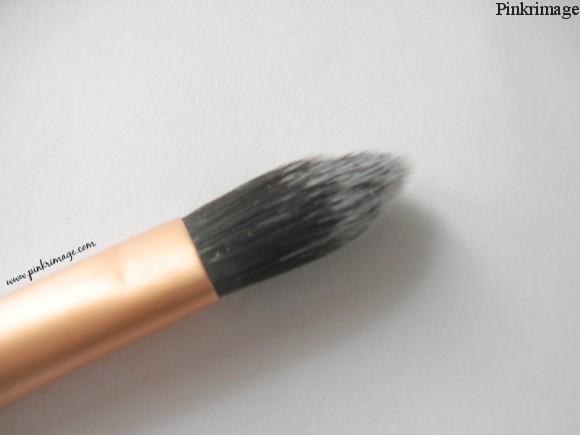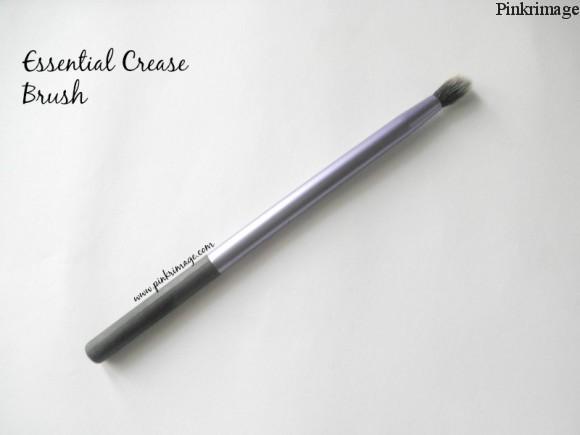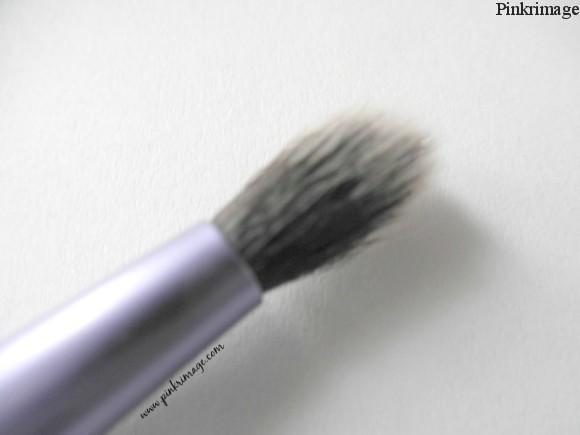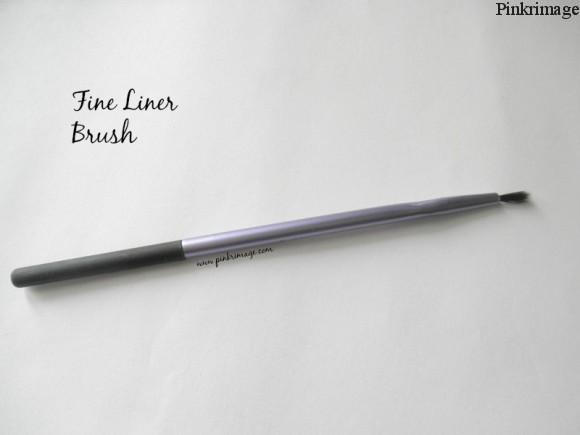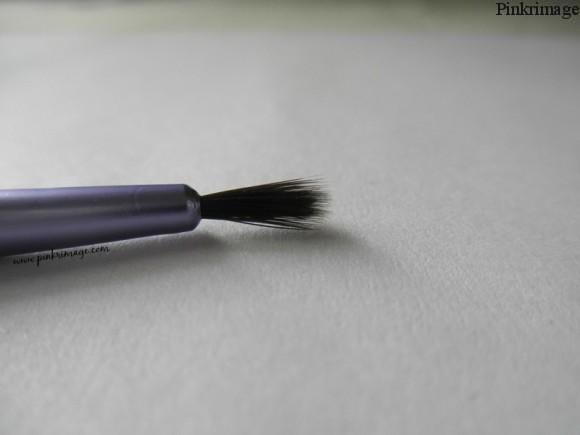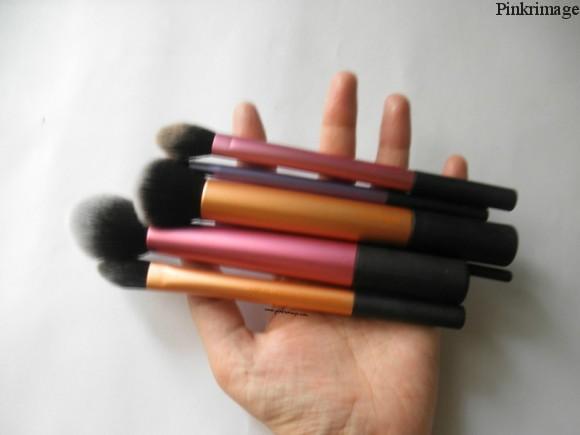 Phew. A long post but a much needed one! I would suggest that instead of trying every low quality brush in the market in search of your dream brush set and blowing same amount of money, just take a deep breath and invest in these. You will not regret this. I got it on sale at 50 % off at 1500 INR which I consider one of the best decisions of my life: P