If there is one term that is taking the skincare world by a storm, it is micro needling. It is being praised by many celebrities and beauty bloggers alike for the complete transformation it brings to the skin. We are going to cover the basics of micro needling and micro needling benefits in this article.
We will also be sharing some of the frequently asked questions related to this procedure and the precautions you need to take. The basic procedure to do micro needling at home is also listed at the end.
What is microneedling?
Microneedling is a minimally invasive skin treatment which creates controlled skin injury by puncturing the top layer of the skin using multiple small needles. It helps to induce collagen production and repairs the skin to make it look healthier and radiant. The microneedles create multiple punctures in the skin which also help the skincare products to penetrate deeper into the skin.
What does microneedling do?
Regular microneedling can help to reduce scars, acne marks, signs of aging, and stretch marks as it urges the skin to heal itself. It is also known to improve the appearance of surgical scars over time and stimulates collagen production in the skin if done regularly. Your skin begins to look softer and smoother immediately after the microneedling session. Some of the benefits of microneedling are summarized below:
Micro Needling Benefits:
Here are all the micro needling benefits:
Improves the collagen and elastin production in the skin.

Helps in fading acne scars and surgery marks.

Reduce blackheads and whiteheads by clearing the pores.

Reduces sebum production which reduces acne breakouts.

Reduces fine lines and wrinkles.

Exfoliates the skin and removes dead skin cells.

Works on uneven skin tone and hyperpigmentation.

It allows the skincare products to penetrate better into the skin.
Does microneedling work?
Now the big question. Does this procedure work? Yes. It does. Microneedling works for people who have sagging skin and reduced collagen levels. It is a completely safe procedure as it is non-invasive and does not leave any marks on the skin. It is a great skincare procedure to get rid of acne scars, early signs of aging, and uneven skin. The microneedling procedure can be done by dermatologists at clinics as well as at home. Microneedling at home is easy and safe if you know the right procedure and follow it properly. Let's learn more about doing this procedure at home:
Micro needling at home:
The only thing you need for a home microneedling session is a dermaroller. But first, you need to understand the basic difference between a professional microneedling treatment and a home microneedling treatment. The treatment performed by a dermatologist at a skin clinic uses battery-powered rollers with longer needles which penetrate the deeper layers of the skin to remove deep wrinkles and stubborn scars. The micro needling roller used at home comes with shorter needles and needs to be operated manually. It does not work as effectively on stubborn skin issues but provides all the benefits listed above.
To choose a dermaroller for microneedling, you should consult a dermatologist to understand which needle length you should go for. Dermarollers are available in a variety of sizes and can vary from 0.2 mm to 2.5 mm. The number of needles on a dermaroller also differ. For microneedling at home, it is advisable to go for 0.2 mm to 0.3 mm to avoid any injury to the skin. Do not go for deeper needles if you are using the roller on the face. For other parts of the body, a roller with longer needles can be used as the pores are larger.
You have to be careful while micro needling under eyes as the under- eye area is quite delicate. Microneedling under the eyes does help in reducing dark circles and puffy eye bags but it should be done very carefully with a dermaroller of the right size.
Who should avoid microneedling at home?
people with very sensitive skin, active acne, cystic acne, and cuts on the skin should not do microneedling at home as the roller can cause further damage. It is advisable to consult your dermatologist to understand more about the merits and demerits of this procedure on a particular skin type. 
Step-by-step guide for doing microneedling at home:
Clean your face well and remove all traces of makeup, oil, and dirt.

It is advisable to do it at night as your skin might turn a little red after a procedure.

Apply any cream or serum that you normally apply to your skin. 

Move the dermaroller on the face in horizontal and vertical directions using gentle pressure. Do not use excess pressure. You can watch micro needling youtube videos to understand more about the roller movement.

Cover all the areas of the face using horizontal and vertical movements.

Apply a second layer of serum on the skin after a few minutes and massage it thoroughly.

If you are doing microneedling for scars, then pay attention to that particular area with the roller.
Can Microneedling reduce pigmentation?
If you are using a dermaroller for pigmentation, you need to understand that you will not see visible results after just a few uses. Deep pigmentation requires invasive treatments which provide better benefits as compared to dermarollers. This being said, using dermarollers for treating superficial pigmentation and uneven skin tone is totally safe and provides good results. This is one of the most common micro needling benefits.
Microneedling post care: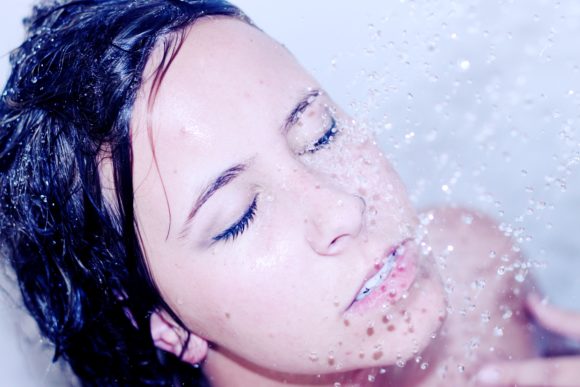 You need to take a few precautions after microneedling to get all the benefits of the procedure. Make sure that you do not use dirty hands on the area just after using a dermaroller as the dirt can contaminate the skin. Use a very mild facial cleanser and wash your face using warm water for a few days till micro needling recovery gets completed. The skin can peel a little after the procedure as new skin is developing. Slight peeling after micro needling is totally normal and expected. 
How long should you wait between micro needling sessions?
You should ideally wait for a week before using the dermaroller again as this micro needling downtime is necessary for the skin to recuperate from the procedure. After your skin is accustomed to the roller, you can do two or three sessions in a week depending on the needle length and your skin concerns to get all the micro needling benefits.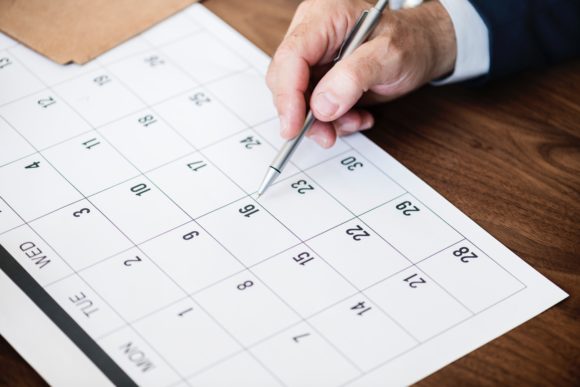 Microneedling results:
The first thing you need to understand is that you will not get a completely flawless skin from micro needling after one treatment as it is not an invasive procedure. It shows visible results only if you do some sessions every week. You can look at some micro needling before and after pictures on youtube of people who have used the dermaroller for one session.  It is very evident in all the pictures how changed the skin looks before and after micro needling. 
How Long does it take to see the results?
Most people see some good results immediately after one session but it can take anywhere between 4-5 sessions to begin seeing visible differences in your skin. The micro needling benefits are so many that which each session, your skin appears plump, radiant, and smoother. The pigmentation and dark spots tend to take more time and start fading away slowly.
This is one of the most popular derma rollers available in the Indian market and i also use the same roller:
So this was our detailed guide on microneedling which is so popular in the skincare world right now. The benefits of micro needling are so many and you have to try it once to see how your skin gets transformed completely.
Have you tried microneedling at home? How was your experience?
Image courtesy: Pinterest