When it comes to my health and my body, I take utmost care to eat proper meals and healthy snacks only. I love potato chips but because of the high fat and salt content, i try to avoid them. When I heard about Terra Chips, i couldn't wait to try them. Terra chips makes healthy real vegetable chips using vegetables like sweet potato, taro root,  parsnip, Yuca, and other members of the potato family. These exotic flavors are hard to find and add to the novelty concept of these chips. All products from the brand are nutritious and full of healthy ingredients.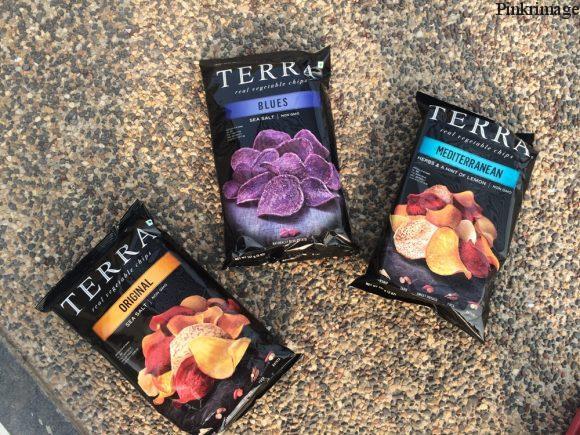 The chips are made with real vegetables and come in three unique flavors which are Blues, Original and Mediterranean. The most intriguing out of the three varieties is the "Blues" one which is made up of blue potatoes. All the chips are NON-GMO and contain sea salt for added flavor. The chips are of blue, red and yellow colors and these rich colors reflect the ingredients of the flavors. I love the crunchiness of the chips. They do not seem oily or over salty like other chips at all. Just natural flavor and full of goodness.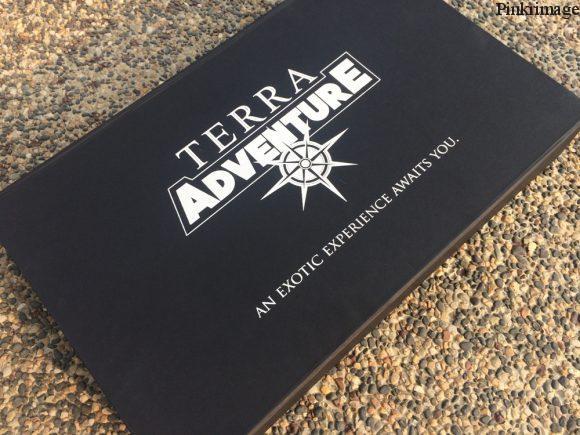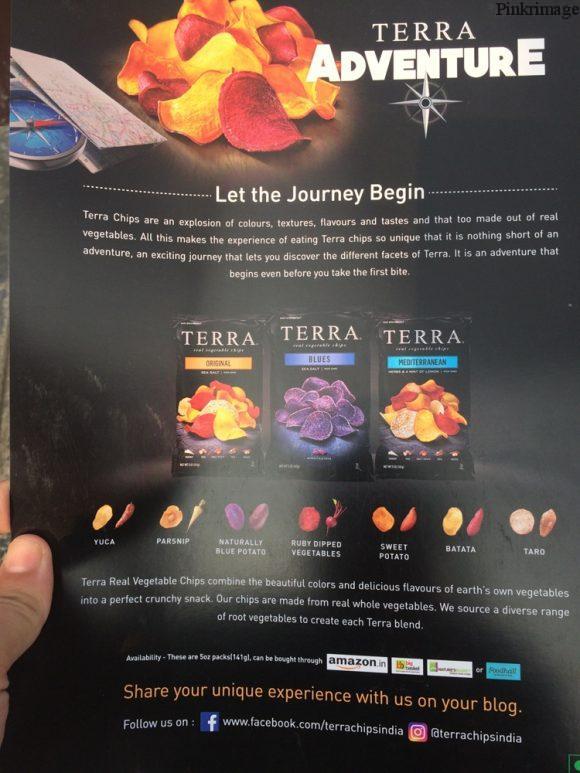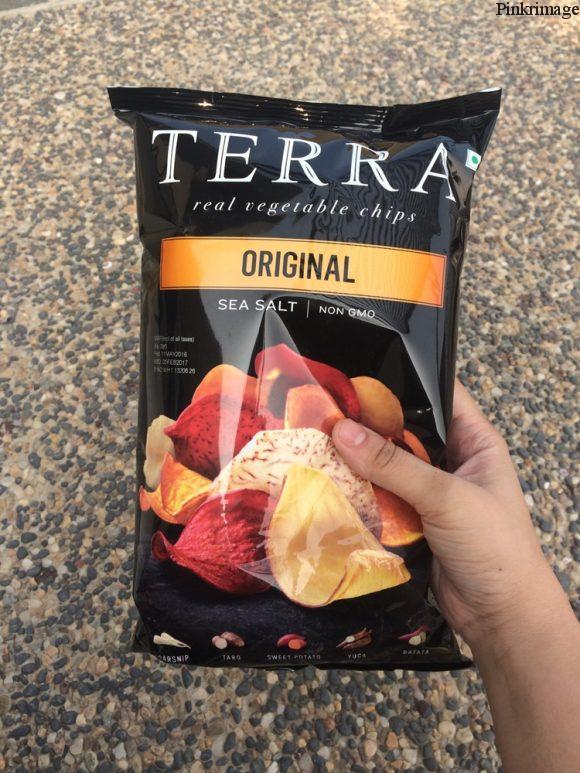 My favorite flavor out of the three is the Blues one because of its taste and color.The flavors are vibrant and totally healthy. I can gorge on these chips forever. The fact that they are made up of whole vegetables without any harmful ingredients is what makes them so unique. They come in a regular packaging with easy to open bags. I love the quantity of chips in each bag. They are much more than the packets of air we get in the market. Taste wise, all the chips taste similar to me but the sweet potato ones are a bit too hard for my palate. Otherwise, all the other chips taste great.  They have become my favorite evening snacks with tea. I will never switch back to unhealthy chips again. They are perfect as gourmet snacking products for people who love healthy snacking.
The chips might be a little expensive but all the good ingredients make them completely worth it. It is easy to get swayed towards unhealthy options but the goodness of whole vegetables in these chips makes them totally worth it. I would love to repurchase them for me and my friends and family too.