Come Christmas and everywhere you see is a Santa distributing gifts and sweets to children and adults alike. The Secret Santa game is so popular in today's world and everybody loves receiving a surprise gift. While you may bicker with your coworkers all the time and get angry when they complain about you but the Christmas season is all about giving. You may spend all your time with these coworkers during the day but when it comes to choosing Christmas gifts for them, you might be at a loss because of the sheer number of options. So if you are wondering what you gift your next-cubicle neighbor or your coffee machine buddy, here are 20+ amazing Secret Santa gift ideas for coworkers which will make you the most popular colleague in the office.
From a zen garden for your stressed colleague to a cord organizer for a coworker who is always clumsy, here is the list of these gifts which will make you job so easy this holiday season: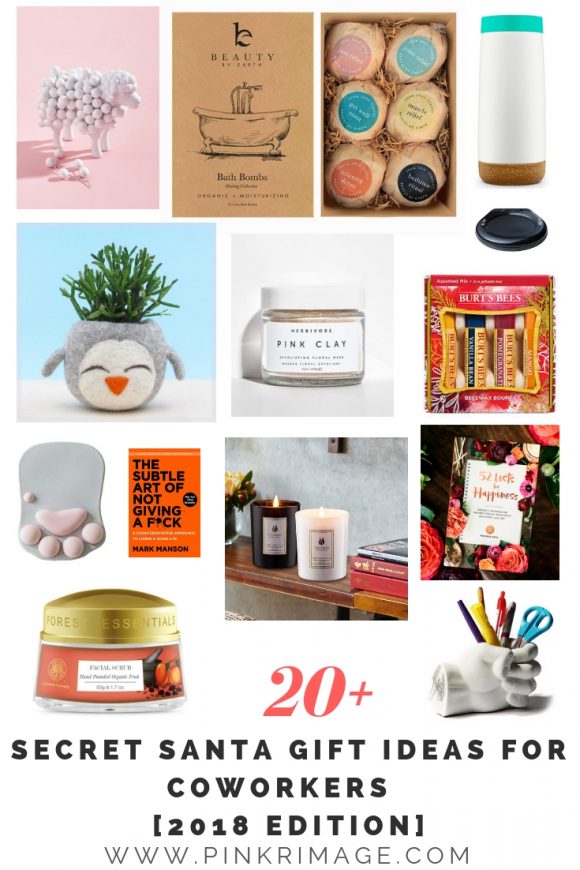 20+ Secret Santa Gift Ideas for Coworkers – 2018 Edition:
Secret Santa Gift Ideas For Her:
1. Soft Fuzzy Travel Blanket
Looking for a Secret Santa gift for a coworker who always travels for business meetings? Or are looking for secret Santa gift ideas for someone you don't know?
Do not look beyond this soft and oh-so-comfortable fuzzy travel blanket which will make even the most non-emotional coworker break into a smile.
Check price on amazon
2. Happy Penguin Succulent Planter
Gift this to somebody who needs some zen space on his or her desk as this cute felt planter will not only make the space look welcoming but will also add a bit of green to the office.
The happy penguin will cheer up the spirits of all employees and as we all know, succulents do not need a lot of care anyway so you can also gift them to a serial plant killer in the office!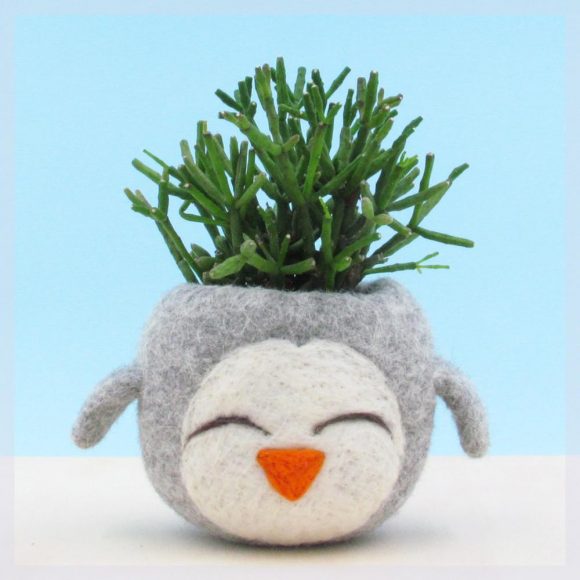 Check price on amazon
 3. Bath Bombs Gift Set
A warm and nice bath after a long day at work. Sounds exciting?
This bath bombs gift set will make your coworker's day as the set contains a relaxing bath bomb, joint relief bath bomb, muscle relief bath bomb, bedtime ritual bath bomb, get well soon bath bomb, and a relaxing detox bath bomb.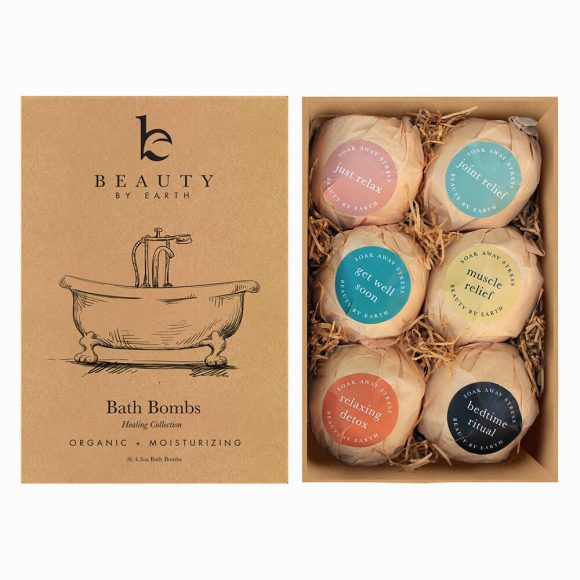 Check price on amazon
4. Pink Clay Exfoliating Face Mask
What is better than a nice and exfoliating clay face mask to rejuvenate your colleague who is having a hard day at work?
Make a set with the Forest Essentials Fruit Scrub to give them a skincare set that they will cherish.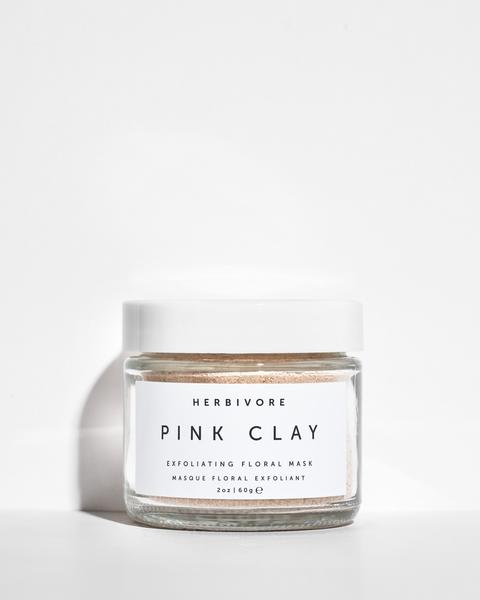 Check price on amazon
5. Hand Pounded Organic Fruit Scrub
What is better than a pampering session for an employees who work round the clock and do not get time to look after their skin?
This organic fruit scrub from Forest Essentials is made by hands and uses the most nourishing natural ingredients which will make their skin glow like a goddess! Check out all the product reviews on Pinkrimage of this brand.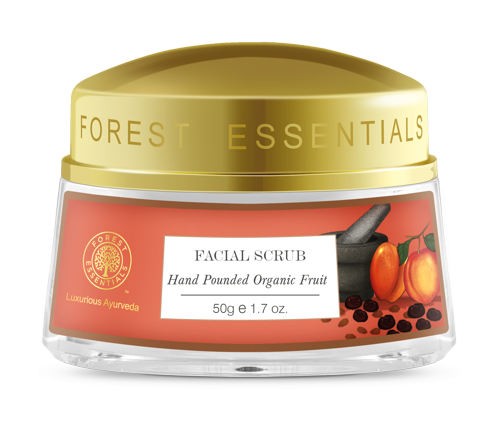 Check price on amazon
Secret Santa Gift Ideas For Him:
6. BBQ Grilling Tool Set
For a man who loves grilling, this BBQ tool set is perfect for the grilling enthusiast of the office. You might never know you also might get invited to an outdoor grilling BBQ pool party after giving this gift.
The set comes with an option to choose between 18 pieces and 22 pieces so you can choose according to your budget.
Check price on amazon
7. Book Which Calms Your Oversensitive Colleague
Have an employee that always gets too involved in other's matters emotionally?
This book is a gold mine of life lessons on how to not be bothered about what people do or say around you. It subtly guides you on how to deal with such situations without disturbing your peace of mind.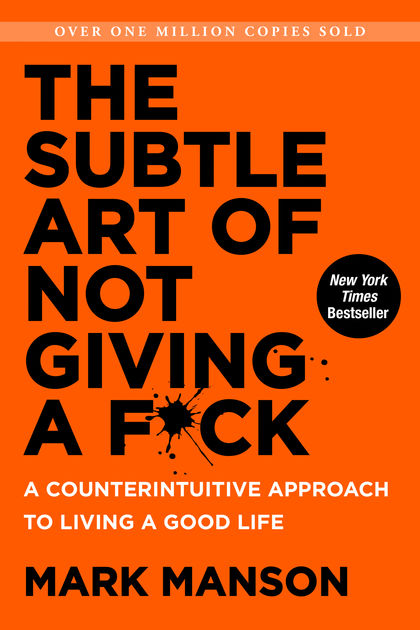 8. Coffee Warmer
We are sure there are several of your colleagues who cannot function without their morning coffee and this coffee mug warmer is going to solve one of their major concerns.
The next time they warm their coffee, they will bless the coworker who gave them this thoughtful Secret Santa gift at Christmas!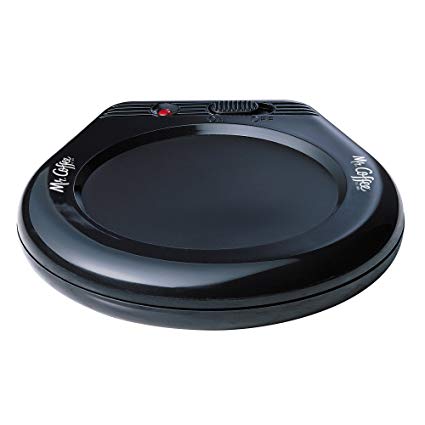 Check price on amazon
9. Bamboo Wireless Optical Mouse
This Eco-friendly bamboo mouse is the gift for that particular colleague who always complains about how much plastic we are using everyday. 
You can also gift this to a gadget-freak who likes to use novel gadgets but is tied down by the same old-same old office supplies.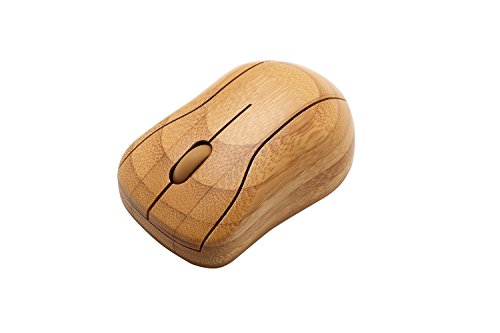 Check price on amazon
10. Einstein Paper Clip Holder
There is nobody in your office who wouldn't break into a chuckle every time he or she sees this!
This Einstein paper clip holder not only saves so much of your sanity but also adds a fun and creative element to the desk. This can be one of those funny secret santa gifts you can use to bring some laughter to the team meetings.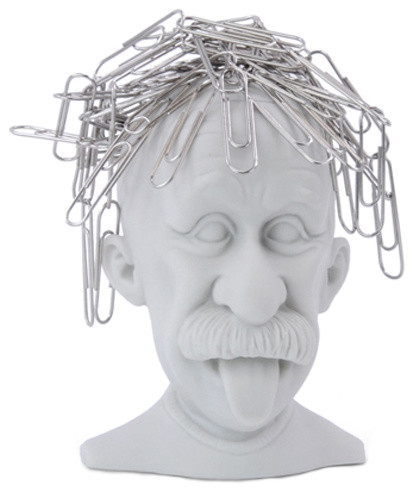 Check price on amazon
Other Coworker Secret Santa Gift Ideas:
11. Travel Mug
With a great coffee mug warmer, comes great responsibilities and this travel mug is going to be a perfect companion to the mug warmer. This is one of those great secret Santa gift ideas for friends who love to drink coffee.
Not every person has the time to enjoy their morning coffee in peace at home and this mug is going to make their commutes so much easier.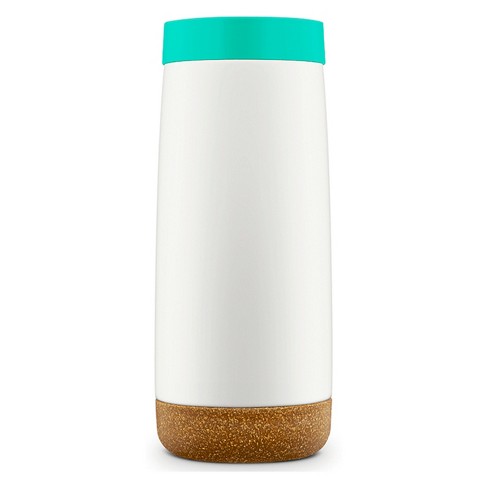 Check price on amazon
12. Silicone Cat Paw Wrist Rest
Is there anybody who will not love this silicone wrist rest?? It is not only extremely adorable but is also a perfect gift for your colleague who wants some rest from the tired typing sessions. 
It is also a great stress reliever as you can play with the silicone blobs and release the tension in your wrists.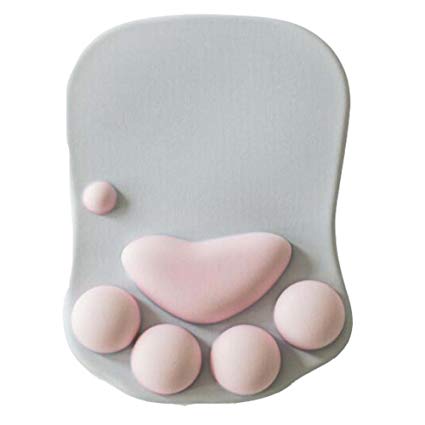 13. Mini Desk Zen Garden
A zen desk for a hyper person who absolutely needs to calm down!
It is so soothing to look at this space and create calming patterns in the sand that you will probably never see that colleague stressed out anymore.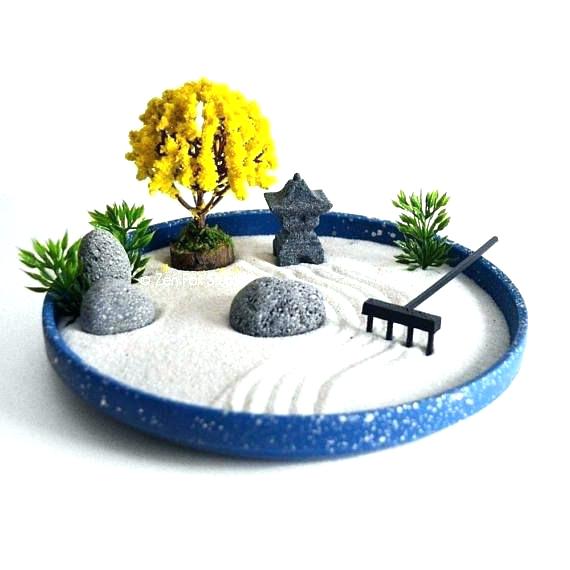 Check price on amazon
14. Weekly Inspiration Journal
A gift for someone who always complains about being unhappy and life being unfair.
This gratitude journal contains 52 lists for topics ranging from things you are happy about to things you want to improve upon. It also gives you a chance to reflect on your life and the blessings you have received in one form or the other.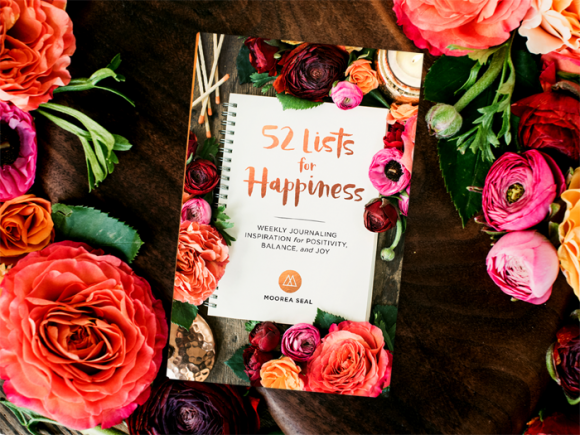 15. World Coffee Sampler Box
If you have a little more budget, gift this coffee sampler box with the travel mug we listed above to make you coworker experience the world of coffee in a very literal way! It might be a little expensive but it is one of the best secret Santa gift ideas for coworkers you will come across.
It contains samples of coffee from different parts of the world so that you and your coworker can enjoy a hot cuppa after work.
16. Desk Organizer
Who has not seen a cluttered desk and wished that their coworker kept things a little bit tidier?
This hand desk organizer comes with a cup to hold your stationary and a magnetic wrist to keep all metallic pins and bobbles at one place so that you can get a pin easily on the desk without having to rummage through the drawers!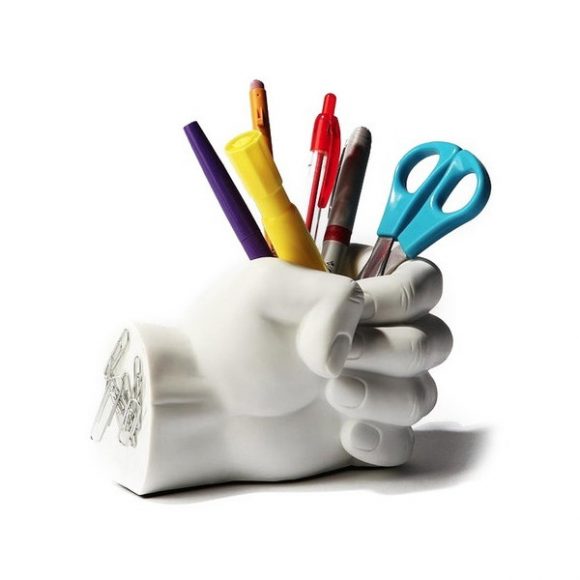 Check price on amazon
17. Waterproof Bluetooth Shower Speaker
A perfect gift for a colleague who cannot live without music, this waterproof shower speaker will make sure that your coworker indulges in his singing hobby BEFORE he comes to office!
It is an absolute must-have for somebody who lives and breathes music as he or she can use it in the shower, at pool parties, or even at office parties.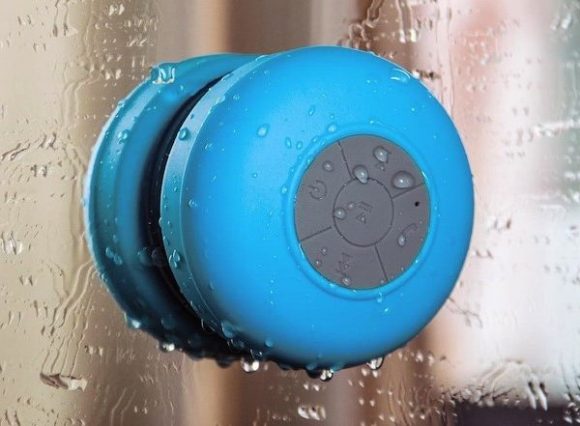 Check price on amazon
18. Sheep Push Pin Holder
We do not think anybody in your office would have seen a cuter desk accessory. This sheep push pin holder is so adorable yet very efficient in keeping your desk clean.
It will also serve as a conversation starter for anybody who visits that desk and he or she will love such creative secret Santa ideas!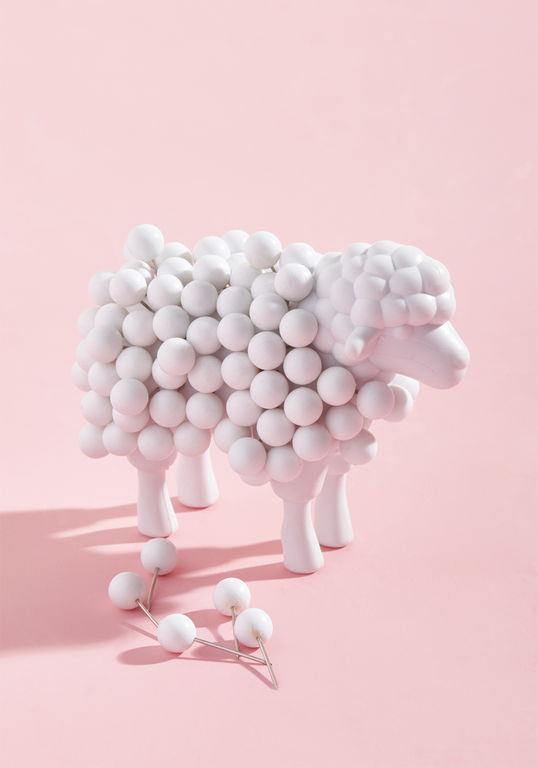 Check price on amazon
19. Cord Organizer
Again, a clumsy desk only makes the person more irritable. Gift your colleague an organised desk with this colorful and minimalist cord organizer which will keep all their wires organised and their desk space free for other things.
It is available in many colors so you can choose the one which you think your coworker will like.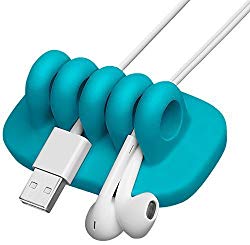 Check price on amazon
20. Shiatsu Kneading Massage Pillow
 An absolute must-have for every working individual, this pillow will make sure that you are blessed every time the other person uses it. It comes with 8 deep massaging modes and offers three custom speeds.
You can use it at home, in office, or even in the car as it comes with a car adapter and your coworker will always thank you and consider it as one of the best secret santa gift ideas for coworkers.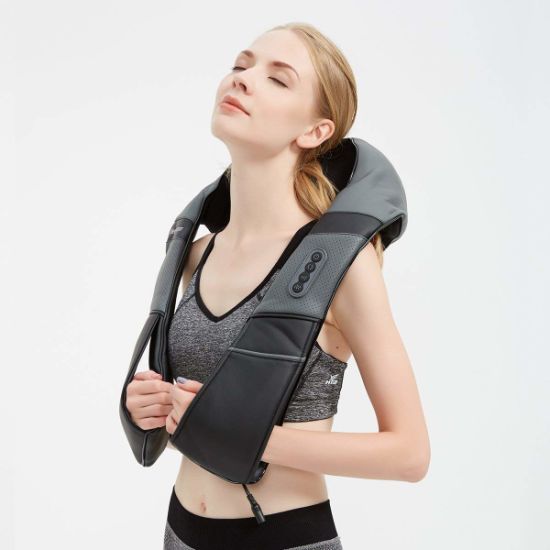 A few other gifts which we loved included: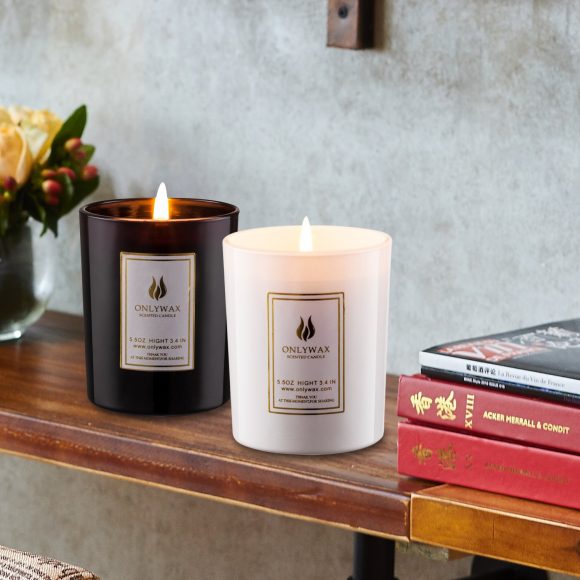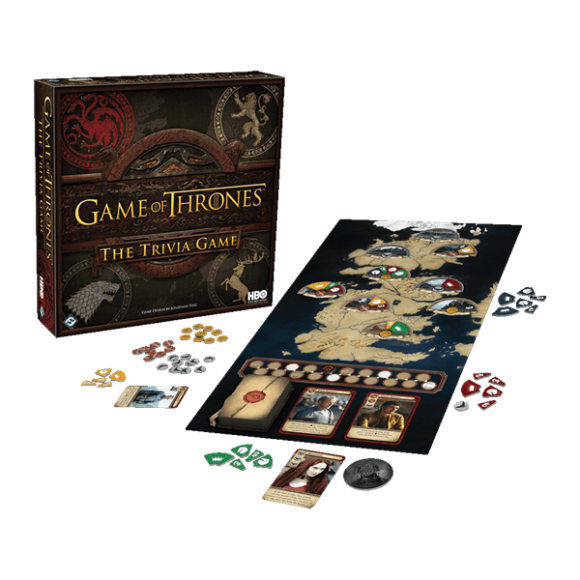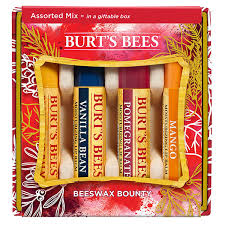 Soy Candles                         Game of Thrones Trivia game   Burt's Bees Holiday Lip Balm Set
So these are some of the most amazing secret Santa gift ideas for coworkers we could find for you to rock at your next Secret Santa gift exchange at the office. These secret Santa gift ideas will be loved by everybody and are so useful that your coworker will remember you every time they use their gift. 
If you are looking for some more secret Santa ideas for work, let us know in the comments below.
Image source: Official brand websites