If there is one thing that I learned from my wedding, was that I could have saved a lot of my parents' hard-earned money if I knew some insider tips and tricks about wedding planning. In India, it is not only the bride and the groom who plan the wedding it is the whole family which is involved. While we did manage a gorgeous wedding on a moderate budget, the expenses could have been cut down even further with some of the tips I am going to list below which are your answer if you are looking to how to plan a wedding on a small budget. I am not going to list down things like cutting down on wedding guests or food as these tips are completely useless when it comes to Indian weddings unless you want to hear lifelong complaints and taunts from your relatives.
Better you research on the vendors and save on there. Rather than just for whom your friends have chosen or your parents know, choose your wedding vendors considering your budget and your preferences. You can find another better photographer or a makeup artist in the same of much lesser cost than who you know. So, go online or download the wedmegood app and search for candid wedding photographers & cinematographers in any city you are getting married in. Likewise, you can find makeup artist, mehendi artist, wedding venues, etc on the app or online on the site and plan your wedding on the go while saving a lot.
My top five tips on how to plan a wedding on a small budget include:
1) Splurge on Basic wedding jewelry and save on other supporting pieces:
The biggest mistake I did when I went shopping for my wedding jewelry is that I bought haath-phools or hand harnesses made up of pure gold. I definitely could have invested in timeless pieces which I am going to wear often like necklaces, raani haar, bangles, and rings instead of the haath phools which nobody ever wears apart from their own wedding. My advice would be to save on accessories which are not worn often or give the same look as real ones. For example, you should splurge on a gold necklace, rings, and bangles. Save on maatha pattis, haath phools, anklets, kamarbandhs, armlets, etc.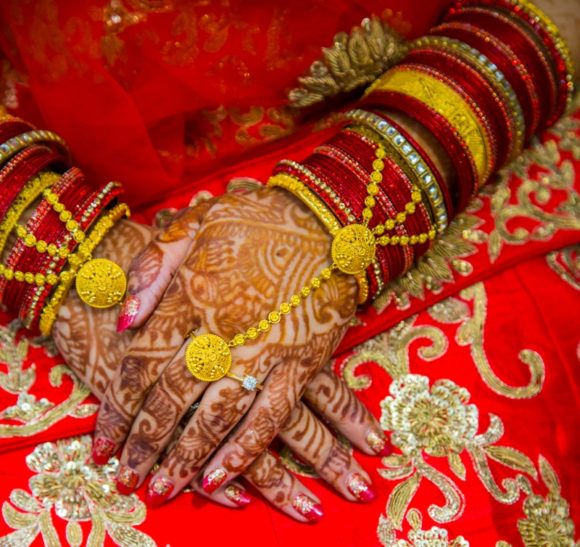 2) Rent a wedding Lehenga if both families agree or other outfits for smaller functions
How much ever we think that we are going to "repurpose" or wear our wedding lehenga on other occasions, most of us do not. In some families, the wedding lehenga comes from the groom's side so it is their opinion matters but you can always suggest this alternative. You can even get a Sabya Lehenga on rental and with such flexible rental services available these days, it is a breeze to get the lehenga delivered to you at your doorstep. If not the wedding lehenga, please please please stop buying separate outfits for Mehendi, Sangeet, Reception, Cocktail etc and give your wardrobe a stylish makeover at 1/10th of the cost and this is how to plan a wedding on a small budget.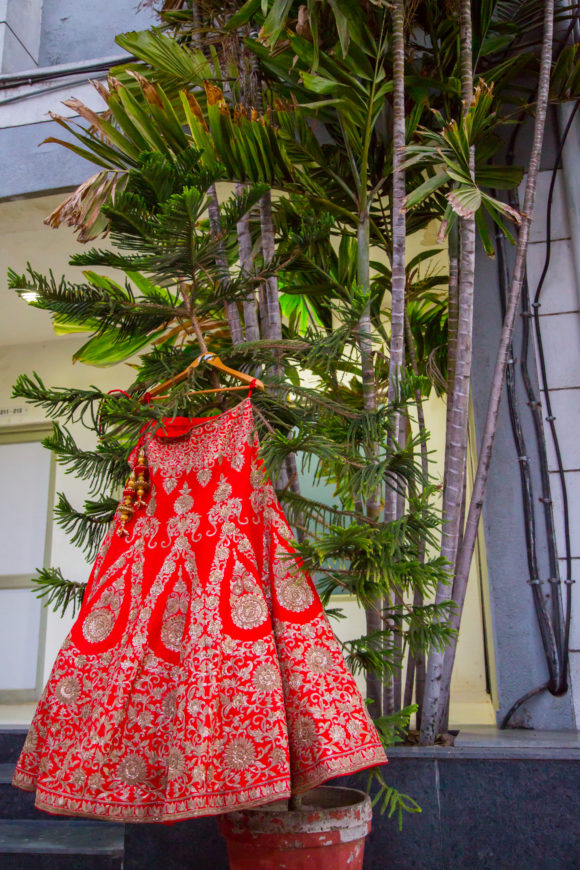 3) Spend on real flowers only where necessary and choose reusable decor.
Real flowers cost much more than artificial lights or decor items for a simple reason that they cannot be used again. My wedding venue management did a smart thing by decorating the main center stage with real flowers and using similar artificial flowers everywhere else. Another smart idea is to switch exotic flowers with equally beautiful regional flowers to cut down the costs drastically as transporting exotic flowers from Denmark is much more expensive than using beautiful rajnigandhas or roses. If you are seaching as to how to plan a wedding on a small budget, this should be your priority.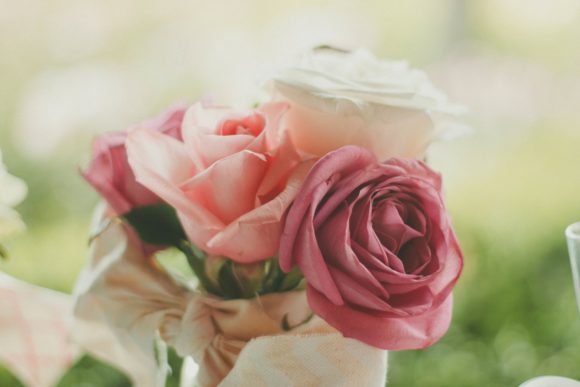 4) The best location can sometimes be the cheapest location.
When we were hunting for a wedding venue in our city, I had my eyes set on a beautiful open garden on the outskirts of the city. When we went there to inquire about the charges, they were exorbitant, to say the least. What we did was, found a similar garden near my home in the middle of the city which also did some exceptional weddings but since it was this close in our vicinity, we never paid any attention to it. The management of that wedding venue made it look hundred times prettier than the original venue I wanted. Sometimes it is important to explore options we do not think we would like but it definitely came as a pleasant surprise. We got this venue at 1/4th the price of a similar wedding venue which had hosted a higher number of weddings. Just because it has done more weddings, does not mean it is better. Look around. For the smaller functions, try getting an intimate smaller space rather than large banquets or gardens as the bigger the room, the more decor you would need to make it look "not empty". This is one of the insider tricks if you want to know how to plan a wedding on a small budget.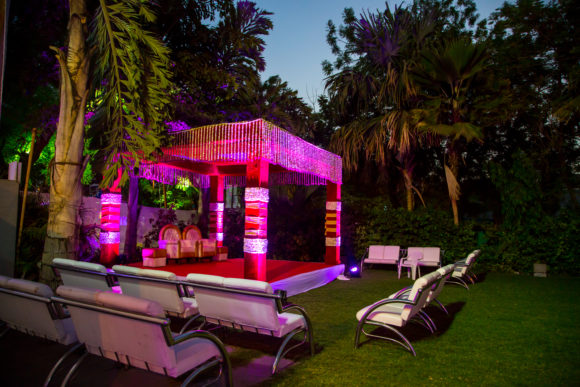 5) Print personalized wedding invites for office colleagues and acquaintances
Gone are the days when you had to personally hand over a properly printed wedding envelope to all close and far relatives otherwise they would "feel bad". With such busy lives, using the technology to your advantage is the cleverest thing to do. A well-printed wedding invitation can cost you around 100-5000 INR depending on your requirements and cut down on the number of printed invitations can help you cut down on your wedding budget easily. I and my husband used simple free photo editing platform to design a simple wedding e-card for our office colleagues and friends and gave printed personal cards to only our bosses and some important relatives. This way we got the number of required cards to 300 from around 1000. We also added a beautiful sketch of both of us with these e-invitations.
This was the background of our e-card and i designed it myself using simple photo editing tools:

So these are five fantastic and practical ways which answer your question of how to plan a wedding on a small budget. They are simple, do not offend anybody and do not make your wedding look cheap.  I have practically used some of these tips for my wedding plus some are learnings from my own wedding.
All the images used in this articles are photos from my own wedding. Do not use these images without prior permission.