While i have always always admired girls who use 37 products to create a smokey eye ranging from a smudger brush to a smokey brush to an angular brush to a taupe eyeshadow to a matte Eyeshadow to a crease colour…i frankly don't have the patience nor the skills required to handle such an elaborate look! I might just end up looking like a panda with black eyeshadow all over my face if i try doing it that way. So for girls like me who do not possess the "smokey eye" degree, I have a really small tutorial for you guys…and i mean really small. A working eye is the only complex thing you need in this tutorial. The other things are a black eyeshadow, a kajal and a mascara…yes…count the things again..one…two…three…and four if you count your eye !
This is not a pictorial because i am just not the right person to click pictures while applying products..either the camera drops or the products!! So i will give you a finished look and a step by step tutorial.
So the tutorial goes like this.
1) apply black eyeshadow all over your lid and please dont go above the crease..blend it like beckham with your fingers! If you don't want to scare people when you close your eyes due to the stark meeting of the black eyeshadow with your skin, blend the outer part with a brown eyeshadow.
2) Apply an intense black kohl on your waterline and a thin line on your lower lash line just towards the ending.
3) Apply mascara and tada!!!!
Products used:- Colorbar black tie eyeshadow, Maybelline gel liner, Maybelline mascara!
Don't forget to apply a concealer under your eyes because let me tell you…dark circles and smokey eye don't go well together….!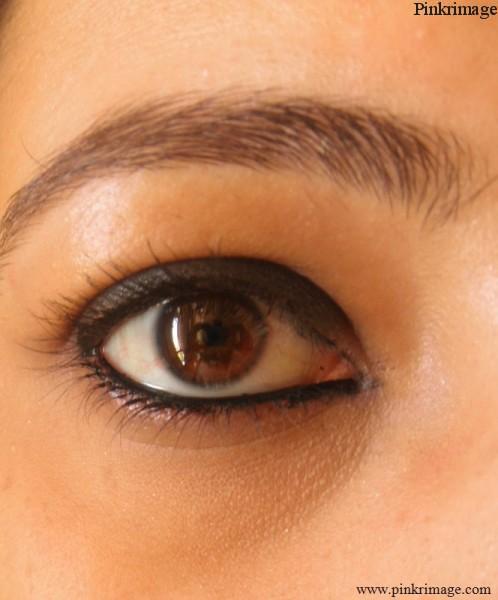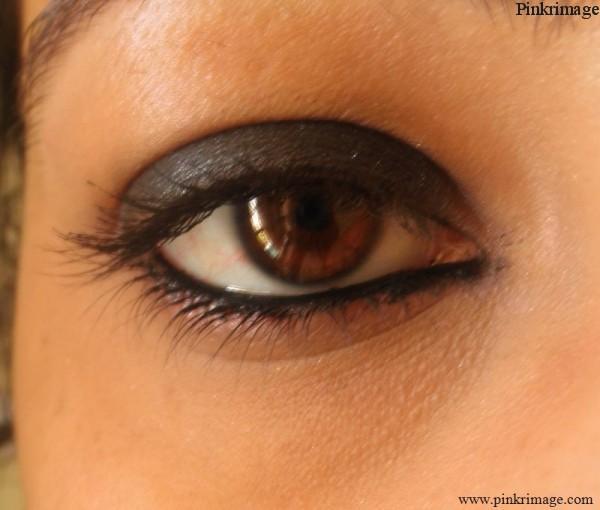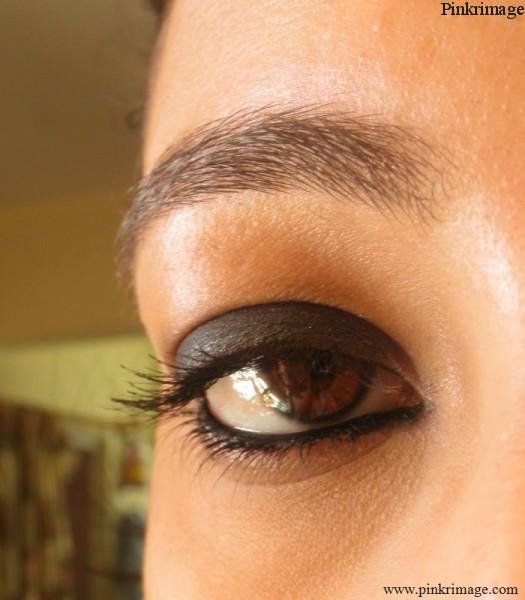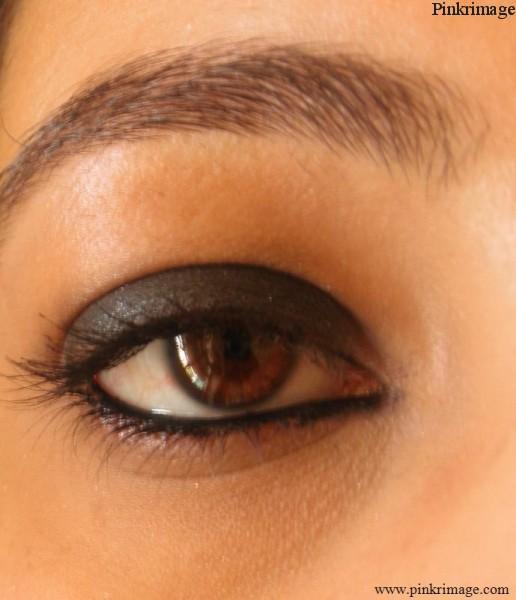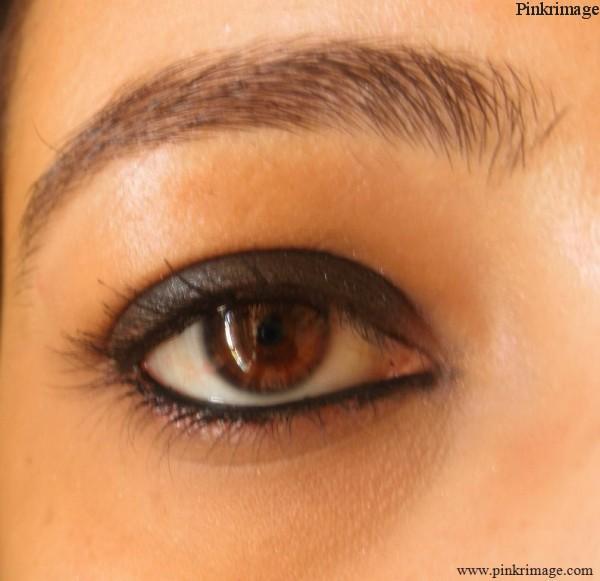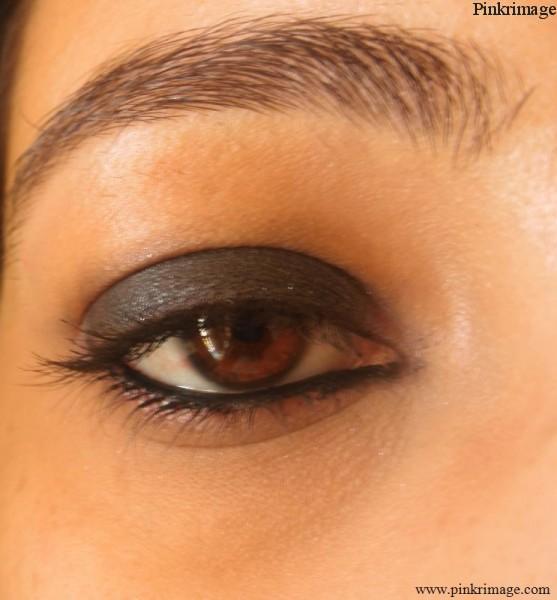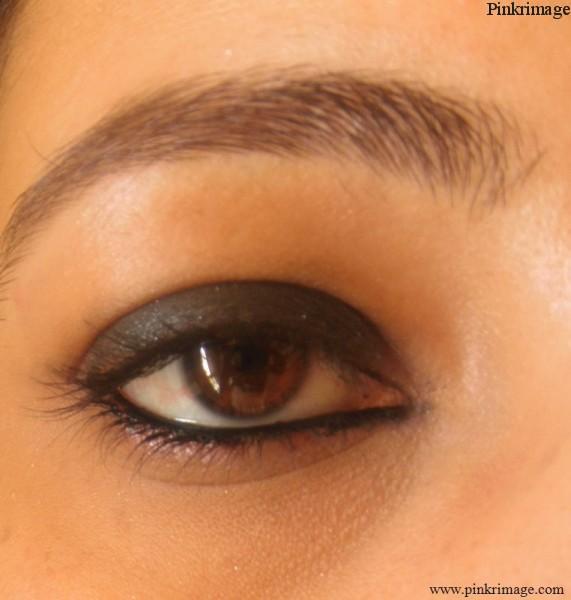 Simple enough??